Catalogue No: M570053964
ISMN: M570053964
Shop Product Code: 055986C
More Product Codes
More Product Codes
M100030403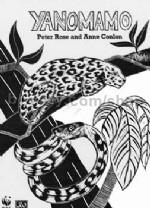 Yanomamo is an ecological musical for soloists, chorus, narrator and musical accompaniment.Yanomamo vividly tells of the destruction of the Amazon Rainforest and its effect on the Yanomamo, the oldest Indian tribe living there. They lead a way of life in harmony with nature which, undisturbed, would survive with the forest indefinitely. However, their existence, and that of millions of animals and plant species, is threatened by the arrival of outsiders.
Show
Contents and Reviews
Contents
Yanomamo
Reviews


There are currently no reviews for this product.
You May Be Interested In