Masterworks Score Bundles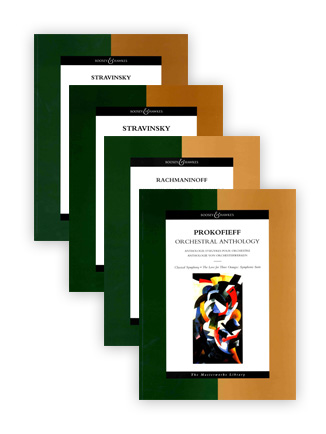 Save 15% when you buy one of our Masterworks Library bundles. Featuring Orchestral Anthologies from Bernstein, Britten and Copland alongside Rachmaninoff's Piano Concertos.
Our Masterworks Library series comprises favourite orchestral works from the Boosey & Hawkes catalogue in full score format at pocket score prices!
The Masterworks Library combines high quality production with affordable prices to appeal to a large market of students, conductors, performers, libraries, CD collectors and general music enthusiasts.
Each volume features:
Full size format (229 mm x 305 mm)
Full colour fine-art covers
Introductory notes, commentaries and illustrations