Recent Bärenreiter Publications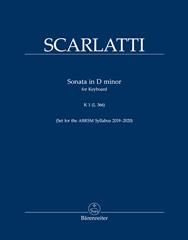 2018 highlights include Dvorák's Slavonic Rhapsody and Symphony No.8, complete organ works from Glazunov and Louis Vierne and Scarlatti's Sonata in D minor for piano solo.
In the area of contemporary music, Bärenreiter works with internationally-renowned composers of different backgrounds, stylistic directions and ages. These include Manfred Trojahn, Matthias Pintscher, Beat Furrer and Miroslav Srnka.
Bärenreiter produces editions which offer the latest in musicological research together with an excellent layout, high quality printing. Great value is also placed on a customer orientated service. Bärenreiter is the first choice for scholars and musicians alike.