MacMillan's The Birds of Rhiannon premiered at BBC Proms
(September 2001)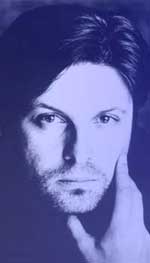 MacMillan's The Birds of Rhiannon premiered at BBC Proms
James MacMillan's first commission in his new role as Composer/Conductor of the BBC Philharmonic was unveiled with powerful effect at the BBC Proms on 26 July.



The Birds of Rhiannon were mystical, angelic figures from the Welsh collection of stories The Mabinogian, who lamented the death of King Bran after he sacrificed his life for the sake of peace between two warring peoples. The birds' supernatural appearance, vividly evoked through the flapping of thundersheets, is the turning point of the work heralding an extended coda. This coda exists in multiple versions, for instance adding a chorus as sung at the premiere by The Sixteen, or a group of four solo violins, in which form the work can be programmed as a purely orchestral score. The BBC Philharmonic records the work in its choral incarnation for Chandos this autumn.



The music travels through an ancient landscape of royal courts, folk dances and lamenting peoples, but underlying this and bursting through the cracks is the angry violence of armed conflict and manhunts, territory recalling MacMillan's The Confession of Isobel Gowdie. The final coda laments the necessity of sacrifice (in the choral version setting a poem by Michael Symmons Roberts), seemingly calming the battling hordes, but in the final pages raises the stirring hope of Resurrection.

"...An eruptive 25-minute concerto for orchestra... boldly coloured music, dramatic confrontations of ideas, a powerful surge of momentum, and instrumental lines that have an independent life but gel as a cohesive texture... MacMillan shares with Rimsky a virtuosity in defining and combining instrumental timbres." Daily Telegraph

"A medieval world of banquets and ceremonial is conjured in a wholly modern and abstract series of ghostly musical images. A slow-moving processional opening gives way to sustained, strident high woodwind over surging strings and raucous outbursts of brass." The Observer

"Most impressive is MacMillan's unerring sense of structure and pacing, which allows him to make each moment, each section, each climax part of a convincing evolution towards the choral coda." The Independent

MacMillan international success
MacMillan continues to be one of the most internationally performed contemporary composers of his generation, testifying to his music's ability to cross frontiers. The past 12 months have witnessed over 100 performances outside the UK, in 23 different countries. Highlights of the 2000/01 season included first performances of his opera Inès de Castro in its historic homeland of Portugal, local premieres of Symphony No.2 in the USA, Sweden and France, and of The World's Ransoming in Japan, the Netherlands and Finland.

The 2001/2002 season brings territorial premieres of Magnificat with the Cleveland Orchestra, Quickening with the Philadelphia Orchestra (who co-commisioned the work with the BBC Proms), the Cello Concerto and Symphony: 'Vigil' with the Residentie Orchestra, Tryst with the Rotterdam Philharmonic, plus a MacMillan programme with the Sydney Symphony Orchestra.
> Further information on Work: The Birds of Rhiannon
Photo © Boosey & Hawkes/Barry Marsden
> News Search
Mailing List
Sign up for news updates and offers via email
SIGN UP
Featured Composer