David T. Little Operas Made into Films
(December 2020)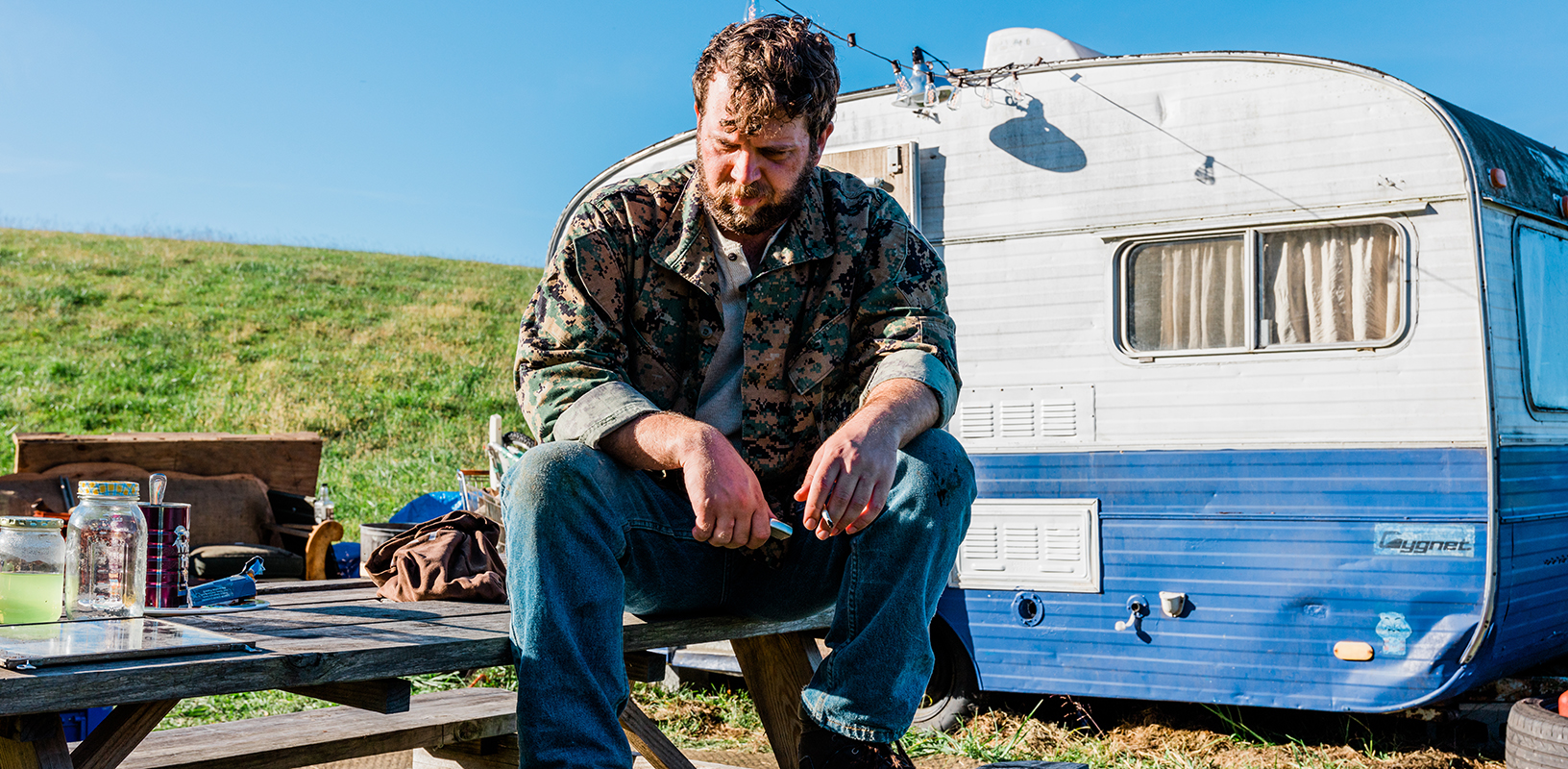 David T. Little's powerful monodrama Soldier Songs is reimagined as a film by Opera Philadelphia, premiering on January 22 on their new streaming service, the Opera Philadelphia Channel. Little and Royce Vavrek's one-act comedy Vinkensport, or the Finch Opera, was also brought to the screen in October as part of Houston Grand Opera's digital season.
Composer David T. Little has often experimented with multimedia formats in his concert and stage works. In this year of reimagined seasons, his operas have been at the forefront of the movement to broadcast operas as films, with new made-for-screen productions by Houston Grand Opera and Opera Philadelphia (and more to be announced shortly). On January 22, Opera Philadelphia presents a film version of Little's moving monodrama Soldier Songs, directed by and starring baritone Johnathan McCullough. The production is conducted by Corrado Rovaris and produced by James Darrah.
Told from the point of view of a soldier as he progresses from boyhood to old age, Soldier Songs dives into the contrasts between perceptions and realities of the life of a soldier. Animation and rock-infused music set the tone while a libretto pulled from the composer's recorded interviews with war veterans lends realism.
Soldier Songs will be the first full-length opera film being shown on the new Opera Philadelphia Channel, and will be available to view beginning January 22, 2021 through May. (It will also be available on AppleTV, Android TV, Roku, FireTV, and Chromecast.)
> Watch composer David T. Little and baritone Johnathan McCullough discuss Soldier Songs.
> Learn more about the Soldier Songs film
Opera Philadelphia's film presentation of Soldier Songs follows the success of Houston Grand Opera's film adaptation of David T. Little and librettist Royce Vavrek's witty, colorful one-act, Vinkensport, or The Finch Opera, which premiered in October 2020. This riotous work explores the little-known Belgian sport of finch-sitting, and features a quirky cast of characters attempting to train their wittily named finches. The Wall Street Journal wrote: "Through Mr. Little's deft vocal characterizations, adroit pacing, and colorful orchestration, one comes to understand them all."
Vinkensport received praise from critics, with the Houston Press writing: "If you want a primer on how to film opera while each singer is safely separately spaced, this one-acter is the sine qua non of how to do it and do it exquisitely." Adding, "Visually, it's a treat, a real movie." Opera News wrote: "Little's minimalism-infused score, punctuated by bird calls, captures the blithe essence of the proceedings. In Vinkensport's climactic sequence ... the work acquires a new and unexpected degree of emotional resonance. The video realization, by McKinny and E. Loren Meeker, is well-nigh ideal."
Vinkensport will also be presented by Beth Morrison Projects at Music Academy of the West in Summer 2021.
> Further information on Work: Soldier Songs
> Further information on Work: Vinkensport, or The Finch Opera
Photo Courtesy of Dominic M. Mercier

Boosey & Hawkes Composer News