Oscar Bettison Wins Faculty Position at Peabody Conservatory
(June 2009)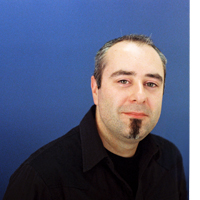 Boosey & Hawkes Emerging Composer Oscar Bettison, who recently completed his doctorate at Princeton University, has been appointed to the composition faculty at the Peabody Conservatory of The Johns Hopkins University. In this new role he will teach both undergraduate and graduate students, beginning the fall of 2009.

"Peabody is delighted to welcome Oscar Bettison to its composition faculty after an extensive international search," says Peabody Institute Director Jeffrey Sharkey. "Oscar is a rising star and his unique composing style and combined U.K. and U.S. background make him a wonderful addition to the Conservatory's composition department."

Adds Princeton Professor of Music, Steven Mackey: "Bettison's music reveals an open mind and diverse set of influences ranging among a quest for new sounds and techniques extrapolated from the European avant garde and his own doctoral dissertation on Funk. From this he has invented a focused compositional voice. This combination of broad influence and focused voice will make him a fantastic teacher and role model."

Bettison has most recently completed a set of arrangements of classic funk tunes for De Ereprijs, which will premiere this summer in the Netherlands. Upcoming projects include a new piece for piano/percussion soloist, Danny Holt, a new work for Ensemble Klang, a work for Slagwerkgroep Den Haag and Aurelia Sax Quartet (percussion ensemble and saxophone quartet), and a commission for Bang on a Can All-Stars set to premiere on February 24, 2010.

Photo: Denise Anderson

Boosey & Hawkes Composer News