Photo: Southwark Playhouse
Adams, John
I was looking at the ceiling and then I saw the sky
(1995)
Songplay in two acts
Duration: 110 minutes
Music Text
Libretto/Gesangstexte von June Jordan (engl.)
Scoring
3M,highT,T,2Bar
2reeds(I=cl,bcl,II=asax)-3kbd(I=pft/sampler,II=sampler,III=synth)-gtr(=elec.gtr)-db(=elec.bgtr)-drum kit(=MIDIdrums)
NOTE: The hiring of a sound designer is a condition/requirement for permission.
For complete technical specifications go to: mhgrey.wordpress.com
Abbreviations (PDF)
Publisher
Boosey & Hawkes (Hendon Music)
Territory
This work is available from Boosey & Hawkes in der ganzen Welt.
Availability
Uraufführung
5/3/1995
Zellerbach Playhouse, University of California, Berkeley
Peter Sellars, Regisseur
Conductor: Grant Gershon
Company: Paul Drescher Ensemble
Roles
| | |
| --- | --- |
| Tiffany, eine weiße Polizeireporterin | Mezzosopran |
| Mike, ein weißer Polizist | Bariton |
| Leila, eine schwarze Universitätsabsolventin, die als Sexualberaterin in einer Abtreibungsklinik arbeitet | Mezzosopran |
| Rick, ein amerikanischer Pflichtverteidiger vietnamesischer Herkunft | Hoher Tenor |
| David, ein schwarzer Baptistenprediger | Baß |
| Dewain, ein schwarzer ehemaliger Anführer einer Gang | Bariton |
| Consuelo, inoffiziell aus El Salvador eingewanderte Mutter von zwei Kindern | Mezzosopran |
Time and Place
Los Angeles/Kalifornien, in den 90ern
Synopsis
 
Liebe, Sex und moderner Daseinskampf: Sieben junge Leute, deren Lebenswege sich kreuzen, bis jäh eine Naturkatastrophe alles in Frage stellt. Songplay vom Großmeister der Minimal Music.
In einer ärmlichen Gegend von Los Angeles kreuzen sich die Lebensläufe sieben junger Erwachsener. Dewain, der frühere Anführer einer Gang, wird vom Polizisten Mike wegen Diebstahls von zwei Flaschen Bier festgenommen. Dewain war gerade nach Hause geeilt, um seine Freundin Consuelo zu treffen, eine illegale Einwanderin, die aus politischen Gründen aus El Salvador geflohen ist; sie ist die Mutter seines Babys. Sollte Dewain für sein kleines Delikt belangt werden, erwartet ihn, da er bereits zweifach vorbestraft ist, eine hartes Urteil. Dewains Verhaftung durch Mike wird für eine Sendung eines lokalen Fernsehsenders, moderiert von Tiffany, aufgezeichnet. Tiffany hat Interesse an Mike, doch es bleibt unerwidert. Derweil baggert David, ein charismatischer örtlicher Prediger, Leila an, die sich im Viertel als Sozialberaterin engagiert. Rick, Dewains Pflichtverteidiger, hält ein leidenschaftliches Plädoyer für dessen Freilassung. Da erschüttert ein Erdbeben die Stadt; in der folgenden Krise stellen alle ihre Gefühle auf den Prüfstand. David wird bewusst, dass er Leila viel mehr als nur oberflächlich liebt. Mike gibt zu, dass er schwul ist; Tiffany wendet sich Rick zu, der sich während der Gerichtsverhandlung in sie verliebt hat. Consuelo will Dewain überreden, mit ihr nach El Salvador zu gehen, doch er entscheidet sich zu bleiben.
Subjects
Recommended Recording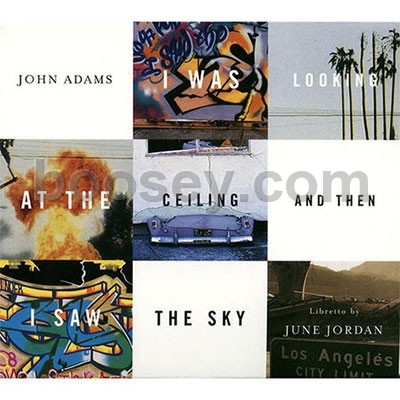 Links