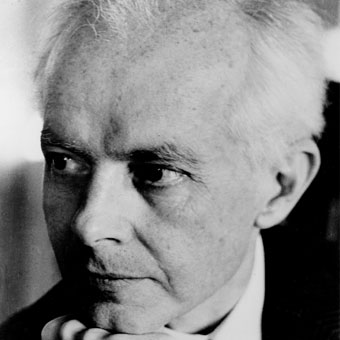 Bartók is recognised as one of the most important composers of the twentieth century. His style grew out of a desire to combine his great love of Hungarian folk music with modern developments in western art music, and together with Kodály, he spearheaded a Hungarian neo-nationalism.

Bartók was a virtuoso pianist, but by no means in the "classical" tradition. His playing style was based around the treatment of the piano as a predominantly percussive instrument, and pieces such as the Piano Concerto No.1 and the Ostinato from the Mikrokosmos feature thumping chords, rapid repetition of notes and roaring dynamics.

Bartók's skill in writing was not limited to the piano; his gifts for orchestration and dramatic form are evident in both the Concerto for Orchestra and the Music for Strings, Percussion and Celesta, the latter rightly regarded as one of the most brilliantly theatrical pieces written in the twentieth century. His string quartets are further examples of technical mastery, with the range of playing stylesand dynamics being extended for musical and dramatic purposes.

Bartók's highly sophisticated musical structures often rely on mathematically proportional relationships, such as the Fibonacci numbers and "Golden section" numbers, which relate to proportions and trends found universally in nature. Bartók's work has been performed, conducted and championed by some of the most eminent conductors of the modern era including Solti, Boulez and Rattle.
Bestselling Titles by Béla Bartók