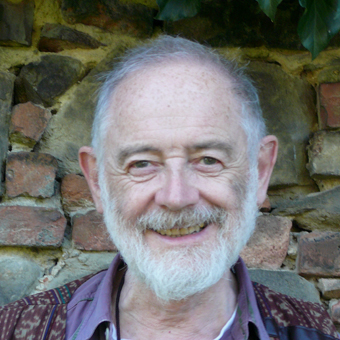 Kurt Schwertsik
b. 25 June 1935, Vienna
English
Deutsch
Kurt Schwertsik studied composition with Joseph Marx and Karl Schiske, and horn at the Vienna Academy of Music. In 1958, with fellow composer Friedrich Cerha, he co-founded the new music ensemble 'die reihe'. Schwertsik attended the Darmstadt Summer Courses at their peak around 1960, and was a pupil there and in Cologne of Karlheinz Stockhausen. However, the influence of John Cage and other American composers, together with Schwertsik's friendship with Cornelius Cardew, opened up alternative creative paths, leading to his ultimate rejection of serialism and reorientation towards tonality as a means of musical communication. In 1965 with the composer/pianist Otto Zykan he co-founded the 'Salon Concerts' in Vienna, and published a manifesto attacking certain aspects of the post-war avant-garde.
Over the past 30 years Schwertsik has attracted a reputation as one of Austria's leading composers, cutting a mercurial figure in Viennese musical life. In recent years he has been a featured composer at the Almeida Festival in London in 1987, the Brisbane Musica Nova Festival in 1990, and was honoured in his home city with the largest retrospective of his music at Wien Modern in 1992. Works by Schwertsik were included in the Alternative Vienna festival, presented by the South Bank Centre and the London Philharmonic Orchestra in 1995.
Schwertsik's most significant compositions include the fantasy opera
Fanferlieschen Schönefüßchen
, commissioned by the Stuttgart Opera in 1983 for its new Kammertheater, and the cycle of five orchestral works
Irdische Klänge
, heard for the first time in its complete form at Wien Modern in 1992. Concertos by Schwertsik include those for violin, timpani, guitar, double bass, alphorn, trombone, and
Instant Music
for flute and wind orchestra. He has collaborated with the noted choreographer Johann Kresnik on the four ballets
Macbeth
,
Frida Kahlo
,
Nietzsche
and
Gastmahl der Liebe
.
Schwertsik is also active as a song composer, having written a number of cycles including
Starckdeutsche Lieder und Tänze
for baritone and orchestra to texts by Matthias Koeppel. With his wife, Christa, Schwertsik has presented highly successful Lieder evenings at many major music festivals.
Works from the 1990s included
Sinfonia-Sinfonietta
for the Musikverein in Vienna,
Roald Dahl's Goldilocks
premiered by the Scottish Chamber Orchestra, and a
Shrunken Symphony
first performed at the Salzburg Mozarteum on Millennium Eve under the baton of Roger Norrington. Concertos include
Violin Concerto No.2
written for Christian Altenberger and the Trombone Concerto
Mixed Feelings
premiered by the Minnesota Orchestra in 2002.
Over the past decade compositions have included
Adieu Satie
for string quartet and bandoneon premiered in 2003 and his opera,
Katzelmacher
, adapted from the film and play by Fassbinder, premiered at the Wuppertal Opera the same year.
Divertimento Macchiato
has been toured widely by trumpeter Håkan Hardenberger since its premiere in 2007, and recent commissions include
Now you hear me, now you don't
for marimba and strings, the ballet
Kafka America
(2008-09) choreographed by Jochen Ulrich for the Landestheaters Linz, the orchestral work
Nachtmusiken
(2009) for the BBC Philharmonic and a
Flute Concerto
(2011-12) for the Royal Liverpool Philharmonic Orchestra and Brucknerhaus Linz.
Recordings of music by Schwertsik have appeared on the EMI, Largo, ABC Classics and ORF labels and a recent Chandos disc includes
Nachtmusiken
and
Baumgesänge (Tree Songs)
.
Kurt Schwertsik is published by Boosey & Hawkes
June 2012
Reproduction Rights
This biography can be reproduced free of charge in concert programmes with the following credit: Reprinted by kind permission of Boosey & Hawkes
Bestselling Titles by Kurt Schwertsik