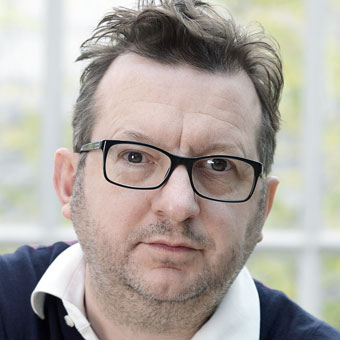 Mark-Anthony Turnage
b. 1960
Mark-Anthony Turnage's works skilfully blend classical and jazz idioms, modernism and tradition. He has worked as Composer in Association with the City of Birmingham Symphony Orchestra, English National Opera, and the BBC Symphony Orchestra, and is one of the most admired and widely-performed composers of his generation, his works being championed by leading conductors including Sir Simon Rattle.

Works by Mark-Anthony Turnage include:
Crying Out Loud (2003) for ensemble
Eulogy (2003) for viola and ensemble

Click on the links above for further information.
Bestselling Titles by Mark-Anthony Turnage