Ginastera Centenary: new book explores his Swiss years
(January 2017)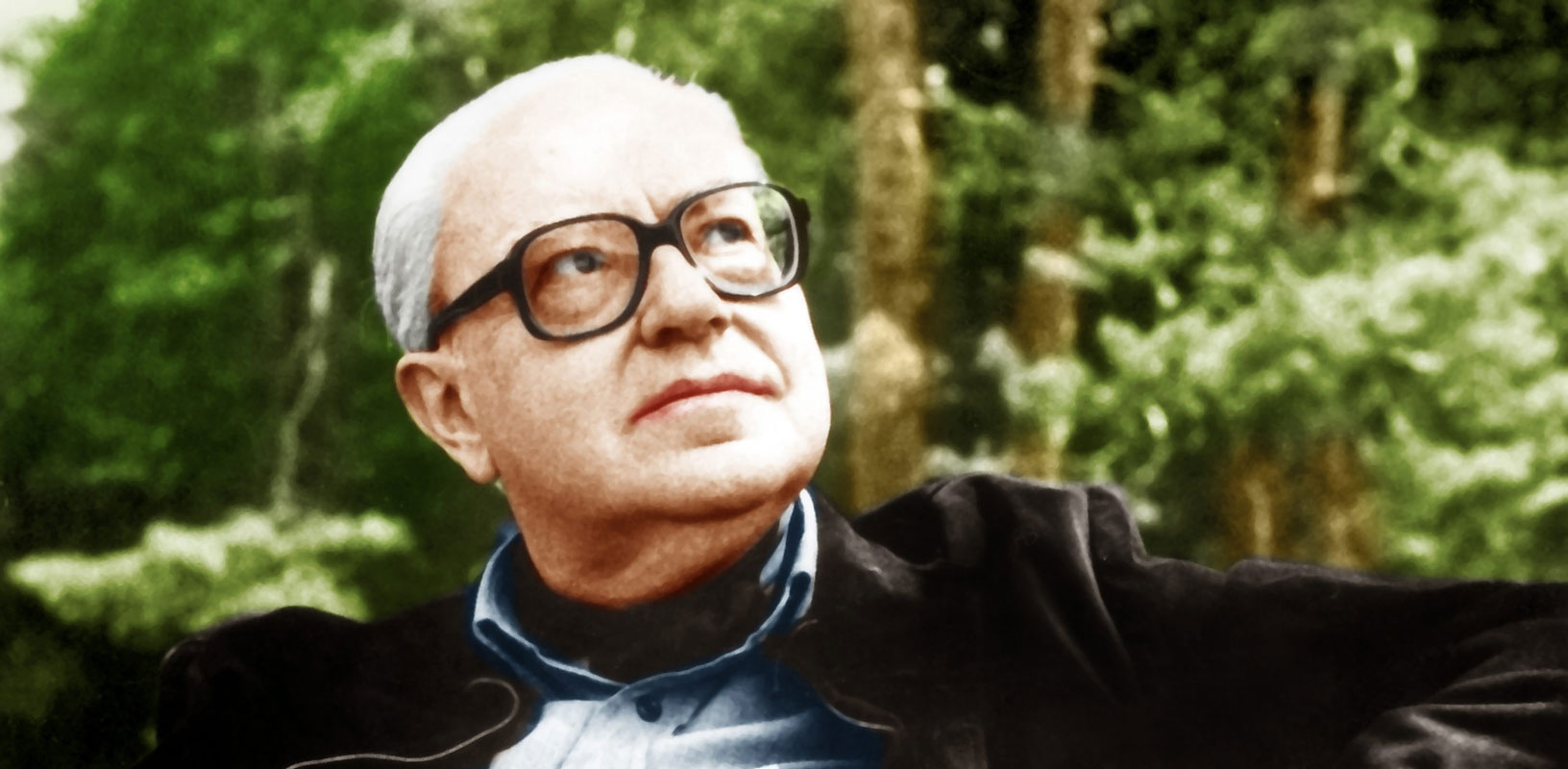 New books published to celebrate the Ginastera centenary in 2016 have included a collection of essays exploring his final years in Switzerland.
The centenary of Alberto Ginastera in 2016 saw a worldwide wave of performances, new recordings and books celebrating his life and music. Though best known as a leading Argentine-born composer, he also spent significant creative periods in the USA and Switzerland. This final phase of his life, living in Geneva with his second wife Aurora Nátola between 1971 and his death in 1983, is explored in a new collection of essays and documents. Ginastera in Switzerland is published by the Paul Sacher Foundation in collaboration with Boosey & Hawkes (978-1-78454-283-2, £19.99).

This focus on Ginastera's late period surveys the significant shifts in his life as a composer, finding a new financial and emotional stability with cellist Aurora Nátola, travelling widely to attend performances, moving closer to the world of conductors and instrumentalists and further from the European avant-garde, and reconnecting with his roots in Latin America and Catalonia. The six essays embrace works including Milena and String Quartet No.3, the composer's friendship with Paul Sacher, his approach to nationalism in his final years, the contents of his Geneva library, and the curious story of an arrangement of Ginastera's Toccata concertata from Piano Concerto No.1 by Emerson, Lake & Palmer.

A German language version of Ginastera in Switzerland has been published in collaboration with Schott Music, and the first German biography of the composer written by Volker Tarnow is released shortly. This volume, entitled Ginastera and the Eldorado of Music, contains analytical discussions of all his works, a generous collection of photos and a detailed catalogue. His music is placed in the context of pre-Columbian themes, the folk traditions of the Gauchos, avant-garde contemporary music, and the seeming conflict between his spirituality and the violent expressionism of his stageworks.

The Ginastera centenary brought over 600 performances around the world, seeing his Harp Concerto competing with Dances from Estancia as most programmed work. Highlights included a staging of his opera Beatrix Cenci in Buenos Aires, together with a ten-concert series at the Teatro Colón. Additionally, Christopher Wheeldon's ballet choreography of Estancia was toured by New York City Ballet to the Châtelet in Paris, and several artists, ensembles and presenters joined the celebration with specially curated series focused on Ginastera's works, including the West-Eastern Divan Orchestra and Daniel Barenboim, São Paulo Symphony Orchestra, LA Philharmonic and Gustavo Dudamel, and Chamber Music Society of Lincoln Center. A new staging of his opera Bomarzo directed by Pierre Audi is unveiled at the Teatro Real in Madrid on 24 April, travelling on to Dutch National Opera in a future season.

Boosey & Hawkes Composer News