Mark-Anthony Turnage: new Hibiki at Tokyo's Suntory Hall
(January 2017)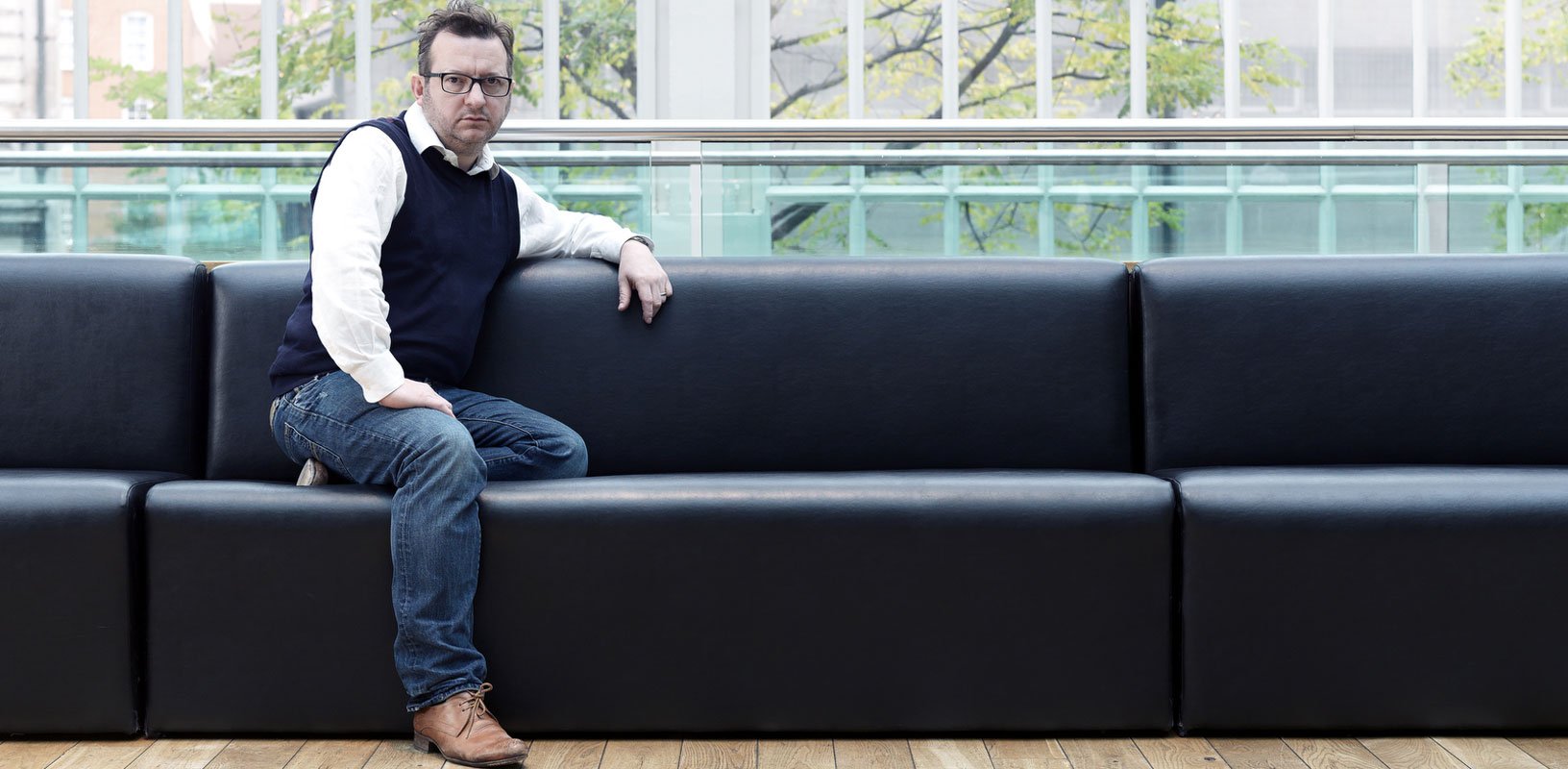 Turnage's new Hibiki for soloists, children's choir and orchestra, offers consolation to Japan after war, earthquake and tsunami. Premiered in Tokyo last November, the work travels to the BBC Proms in August.
Mark-Anthony Turnage travelled to Japan in November for the premiere of Hibiki, scored for orchestra, soprano and mezzo soloists and children's choir. The 50-minute score received its first performance under the baton of Kazushi Ono with the Little Singers of Tokyo and the Metropolitan Symphony Orchestra, and Ono will conduct the European premiere at the BBC Proms on 14 August 2017.

Commissioned by Suntory Hall, Hibiki offers consolation after loss – whether from war, earthquake or tsunami – and is cast in the form of six threnodies around a rhythmic central Suntory Dance, which was repeated as an encore following the successful Tokyo premiere.

Hibiki is a rich word in Japanese, with multiple meanings including 'beautiful sound', 'resonance' or 'echo'. This allowed Turnage's work not only to celebrate the 30th anniversary of Suntory Hall but also to reflect on the human reverberations of the Tohoku earthquake five years ago and the resulting tsunami and radioactive catastrophe – together one of the most devastating natural disasters in recent history.

"In the first movement, Turnage draws the audience in with jazzy, groovy rhythms, while in the second, creepy rumblings with creaking dissonances roar out at various times. The two soloists appear in his setting of poetry by Sakon Sou, with the duet harmonising in thirds and the word 'running' appearing many times, creating ominous undertones… The sixth movement uses texts from Monzaemon Chikamatsu's The Love Suicides at Sonezaki and is a melancholic, beautiful movement in which you could sense the shadow of Mahler. In the finale the children's chorus only sang the word 'Fukushima', spinning out meditation-like resonances…"
Performing Arts Journal, Tokyo

In addition to Hibiki, the current season introduces three further Turnage orchestral works composed since 2014. The half-hour Remembering was premiered by the London Symphony Orchestra this month and travels on with Simon Rattle to the Berlin Philharmonic in June, with future performances planned by the Boston Symphony. Marin Alsop conducts first performances in April of Martland Memorial with Colin Curie as soloist in London and Aldeburgh, taking the form of a cortège for Steve Martland followed by four dance movements, featuring mallet percussion and toy instruments. Cellist Maya Beiser joined the Swedish Chamber Orchestra in November for Maya, intended as a pairing for Bach's Brandenburg Concerto No.1.
Photo: © Suntory Hall. Turnage takes his bow with soloists and conductor in Tokyo.

Boosey & Hawkes Composer News