Stravinsky: rediscovered Funeral Song reaches 100
(October 2017)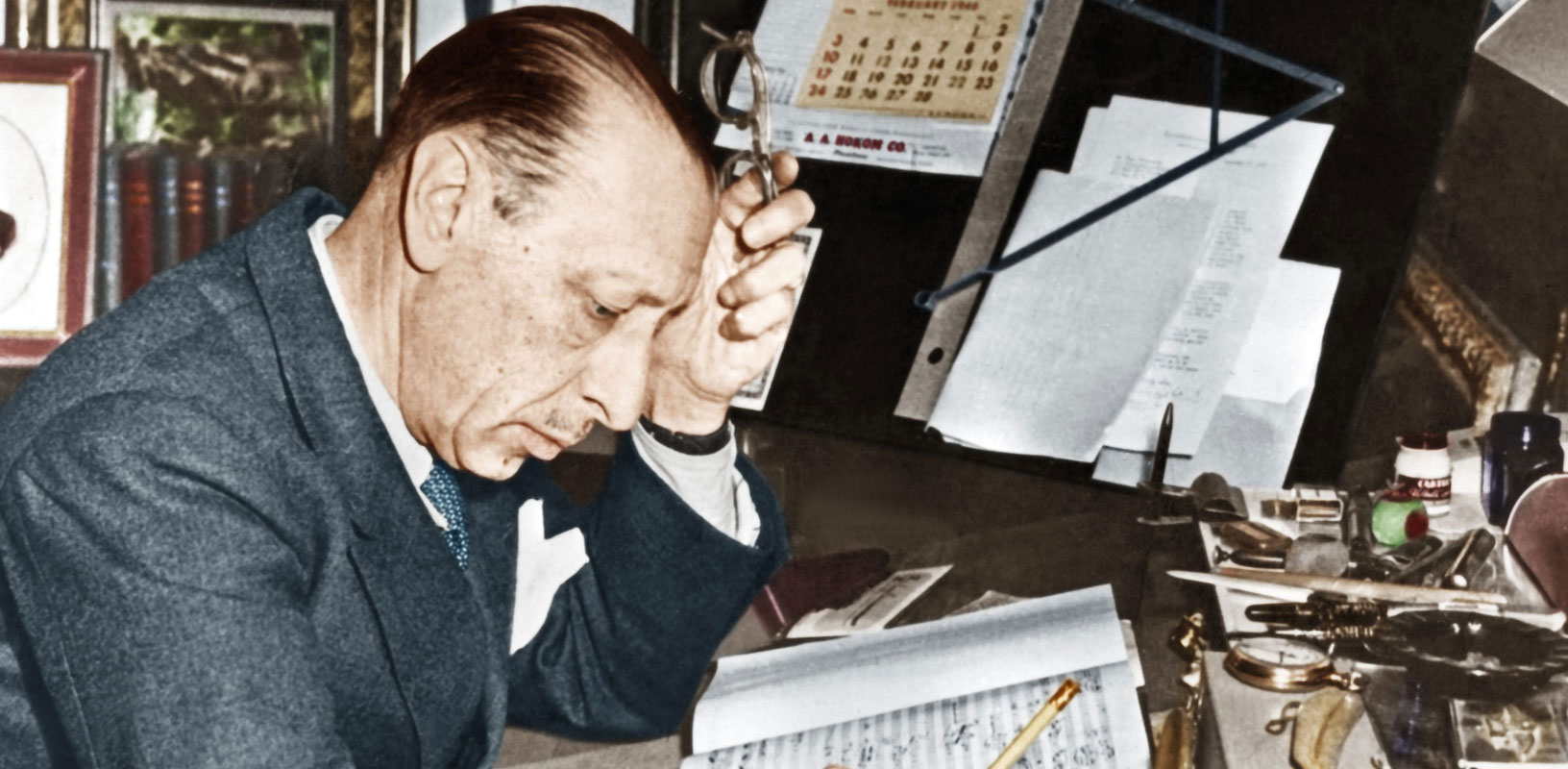 Over 100 performances of Stravinsky's early work, Funeral Song, have been scheduled around the globe following its first peformance in modern times in December 2016.
Igor Stravinsky's rediscovered early work Funeral Song has reached the milestone of 100 performances either given since its premiere last December or planned for the coming season. Conductors who have taken the rostrum for first national performances are a host of Stravinsky specialists including Valery Gergiev, Esa-Pekka Salonen, Simon Rattle, Charles Dutoit and Riccardo Chailly. The 100 performances span four continents and more than 25 countries, with the rapid take-up of the score indicating Stravinsky's continuing fascination as the 20th century's most iconic composer.

Funeral Song was composed by the 26-year-old Stravinsky as an orchestral memorial to his teacher Nikolai Rimsky-Korsakov but disappeared after its only performance in 1909. It returned to the light thanks to the musicological sleuthing of Dr Natalia Braginskaya. The rediscovery offers a missing link between Stravinsky's earliest works and his ballet The Firebird, which was to launch his international career with Serge Diaghilev's Ballets Russes.

Critical response to the newly resurfaced score has been overwhelming. After its UK premiere in February 2017, performed by Esa-Pekka Salonen and the Philharmonia Orchestra, The Times called the work "darkly beautiful", and The Guardian remarked on its "extraordinary emotional power". The Sunday Times proclaimed that Funeral Song was "bound to become a classic". After the work's US premiere by the Chicago Symphony Orchestra conducted by Charles Dutoit the Chicago Tribune described how "the importance of Funeral Song lies in what it reveals of the artistic development of one of the last century's great musical geniuses, and its portents of greater Stravinsky works to come (his revolutionary Rite of Spring lay only five years in the future)".

The first recording of Funeral Song will be released by Decca in January 2018 on an all-Stravinsky album with the Lucerne Festival Orchestra conducted by Riccardo Chailly. A study score of the work is published by Boosey & Hawkes and is now available on sale from The Shop at Boosey.com.
Photo: Boosey & Hawkes

Boosey & Hawkes Composer News