Auber's Bronze Horse returns in new edition
(July 2012)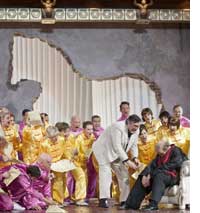 Auber's Bronze Horse was revived at the Komische Oper in Berlin in March in a new performing edition.
Continuing its work of publishing new performing editions of important 19th century operas, Boosey & Hawkes's Bote & Bock edition has turned to Auber's Le Cheval de Bronze. Returning to the original opéra comique version of 1835, the new edition was created for the recent production at the Komische Oper in Berlin, directed by Frank Hilbrich.

Evaluating the primary sources, including the autograph score, historic performance material, and the first printed edition, has enabled a return to Auber's original intentions when the stagework was premiered in Paris to instant acclaim. Plans are also underway for a new edition of the later 1857 version.

Daniel-François-Esprit Auber (1782-1871) was without doubt the most frequently-performed French opera composer of his generation. His enormous success was also thanks to an enduring collaboration with his ideally-matched librettist Eugène Scribe. Le Cheval de Bronze was among the most successful of Auber's output of over 40 stageworks. It received over 80 performances in the first year alone and in 1857 he reworked it into a through-composed ballet-opera to appeal to changing tastes. Only in the mid-1880s did Gilbert & Sullivan's Mikado overtake Le Cheval de Bronze as the most popular Far East-themed opera.
> Further information on Work: Le Cheval de bronze
Photo: Thomas M Jauk/Komische Oper Berlin
> News Search
Mailing List
Sign up for news updates and offers via email
SIGN UP
ONLINE SCORES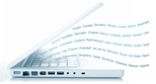 Explore our library of over 1000 online scores
VIEW SCORES