Drama Queens: Joyce DiDonato's regal arias from Baroque to Classical
(January 2013)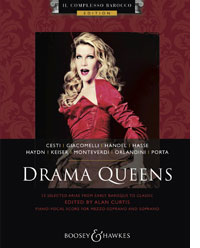 This new vocal collection is published to tie-in with Joyce DiDonato's new Virgin Classics CD and international tour, making available the editions by Alan Curtis for Il Complesso Barocco.
American mezzo-soprano Joyce DiDonato is currently touring her Drama Queens repertoire, as heard on her recent Virgin Classics recording, to Europe's leading concert halls. Boosey & Hawkes has published 13 arias from the programme in a new collection edited by early music specialist, performer and musicologist Alan Curtis. The edition was specially created for Joyce DiDonato and the ensemble Il Complesso Barocco, including famous royal arias and new discoveries, many available in print for the first time. The Drama Queens project surveys a treasury of baroque and classical material spanning 150 years of opera history.

> Buy the Drama Queens vocal collection from The Shop at Boosey.com and all good music shops.

Famous mezzo or soprano arias are drawn from Monteverdi's L'incoronazione di Poppea, Cesti's Orontea, Handel's Alcina, Julius Caesar and Alessandro and Hasse's Antonio e Cleopatra, together with a mezzo transposition of Vedi se t'amo from Haydn's Armida. The album also includes Giacomelli's original Sposa son disprezzata from his opera Merope, which was parodied by Vivaldi in his pasticcio Bajazet. Exciting new repertoire specially edited for the CD includes arias by Orlandini, Keiser and Porta.

Joyce DiDonato writes in the foreword to the CD album: "Why do we adore these queens of the drama? The answer, for me, lies at the heart of why we love opera: we yearn to open hidden doors to the richest, most complex, utterly human and profoundly moving emotions that we may not be able to access when left to our own devices. The crazy plots and extreme circumstances of the operatic universe give us permission to unleash our often too-idle imaginations. We willingly enter this world of high drama, praying that we will find a welcome release in Cleopatra's broken, haunted tears, or that we will be allowed to weep at Rossane's unbridled joy, or perhaps learn to love a bit more purely through Orontea's heartfelt plea to her sleeping lover."

Alan Curtis describes how he decided that the anthology "should not just be another compilation of famous arias by Handel or Vivaldi, but a collection of pieces of quite different styles and from different epochs which are linked by a common superordinate topic... I pointed out to Joyce DiDonato that there were plenty of wonderful arias and even entire solo scenes which had been sung on the Baroque stage both by female singers and castratos playing the parts of famous historical female rulers and heroines. By suggesting the title "Drama Queens", she reduced the whole thing to a contemporary formula. Our idea was to cultivate extremes, to gather arias that show larger-than-life emotions."

Contents of the Drama Queens vocal collection:
Giuseppe Maria Orlandini: Da torbida procella (from Berenice, 1725)
Giovanni Porta: Madre diletta, abbracciami (from Ifigenia in Aulide, 1738)
George Frederick Handel: Ma quando tornerai (from Alcina, 1735)
Reinhard Keiser: Lasciami piangere (from Fredegunda, 1715)
Johann Adolf Hasse: Morte col fiero aspetto (from Antonio e Cleopatra, 1725)
George Frederick Handel: Piangerò la sorte mia (from Giulio Cesare, 1724)
Antonio Cesti: Intorno all'idol mio (from Orontea, 1656)
George Frederick Handel: Brilla nell'alma (from Alessandro, 1726)
Reinhard Keiser: Geloso sospetto (from Octavia, 1705)
Claudio Monteverdi: Disprezzata regina (from L'incoronazione di Poppea, 1643)
Geminiano Giacomelli: Sposa son disprezzata (from Merope, 1734)
Giuseppe Maria Orlandini: Col versar barbaro il sangue (from Berenice, 1725)
Joseph Haydn: Vedi se t'amo (from Armida, 1784)

Future publications in the Complesso Barocco series include complete scores of Alan Curtis's editions of Monteverdi's L'incoronazione di Poppea and of Vivaldi's Catone in Utica which set Metastasio's libretto as a star vehicle for the singer Anna Girò.

The Drama Queens tour visits:
2 February Lisbon, Grande Auditorio
4 February Brussels, Palais des Beaux-Arts
6 February London, Barbican
8 February Paris, Théâtre des Champs-Elysées
10 February Essen, Philharmonie
28 February Valencia, Palau de la Música
4 March Toulouse, Théâtre du Capitole
6 March Barcelona, Gran Teatre del Liceu
8 March Madrid, Teatro Real
11 March Oviedo, Auditiorio Principe Felipe

> For full details of the Drama Queens tour please visit Joyce DiDonato's website.
> Further information on Performance: 'Drama Queens'
> Further information on Work: 'Drama Queens'
> News Search
Mailing List
Sign up for news updates and offers via email
SIGN UP
ONLINE SCORES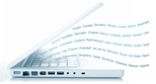 Explore our library of over 1000 online scores
VIEW SCORES