Michel van der Aa: new 3D film opera for premiere in 2013
(June 2012)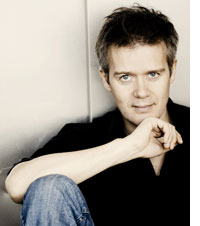 Composer Michel van der Aa will collaborate with author David Mitchell on Sunken Garden, a new 3D film opera to be premiered in 2013.
Dutch composer Michel van der Aa's latest operatic project has been announced - a collaboration with the celebrated novelist David Mitchell, author of Cloud Atlas. The new film opera, Sunken Garden, will be a co-production by English National Opera, the Barbican Theatre, Toronto Festival of Arts, Culture and Creativity, Opéra de Lyon and the Holland Festival.

Like its predecessors One, The Book of Disquiet and After Life, van der Aa's new stagework will employ a distinctive combination of live action and video projections to tell its story, and for the first time includes 3D film. Mitchell's libretto tells an 'occult mystery' story involving a software engineer, a glamorous young socialite, a neurotic film-maker and a gullible patroness of the arts. Each shares a dream of a 'walled garden' between life and death in which there is no guilt or grief. Might this place be real? And what is the cost of cheating mortality?

The world premiere of Sunken Garden will be given by ENO at the Barbican Theatre on 12 April 2013, with further performances at the Holland Festival in Amsterdam in June 2013. The production will be staged by Michel van der Aa, conducted by André de Ridder and the cast includes Roderick Williams and Claron McFadden. Further performances will follow in Toronto and Lyon in future seasons.

This October brings the French premiere of van der Aa's concerto for cello and film, Up-Close, within the Nuit Blanche celebrations in Paris.
> Further information on Work: Sunken Garden
Photo: Marco Borggreve
> News Search
Mailing List
Sign up for news updates and offers via email
SIGN UP
ONLINE SCORES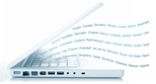 Explore our library of over 1000 online scores
VIEW SCORES