Schwertsik's opera on Fassbinder's Katzelmacher
(August 2003)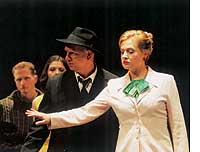 Kurt Schwertsik's new chamber opera, Katzelmacher, based on the 1960s play and film by Rainer Werner Fassbinder, was premiered at the Wuppertal Opera House on 1 June. Lasting 90 minutes and arranged in a fast-changing sequence of cinematic scenes, the opera is scored for an ensemble of ten singers and chamber orchestra. The Wuppertal staging was directed by Gerd Leo Kuck and conducted by Martin Braun who "championed Schwertsik's music with pithiness and a delight in its puns" (Westdeustche Allgemeine Zeitung)



The composer was attracted to Katzelmacher because the play bravely addresses the causes, mechanisms and various manifestations of the day-to-day violence lurking in society. In sparse scenes, it tells the story of the Greek immigrant worker Jorgos and shows how he becomes the catalyst for violence, as well as illusions, dreams and desires. Schwertsik's music reflects the world that Fassbinder analysed so painfully - a sugar-coated civilisation behind which grand illusions develop and erupt like sores. The title, Katzelmacher, is a Bavarian slur on immigrant workers, with connotations of alley cat moral standards, but the insult is redirected by Fassbinder back against those whose latent Fascism remains a social threat to this day.

"Kurt Schwertsik's new opera, received in Wuppertal to critical acclaim, is not as simple as it seems... He sang about Eternal Piece in a strange operetta, kept everybody spellbound with the fairy-tale Fanferlizzy Sunnyfeet, and here turns the common phrase "The likes of us ain't got nothing" into a trio which reveals man's stupidity... All this finally demonstrates that these people stir up aggression in their stagnation... The musical climax is reached in the church scene's hypocritical chorale with squawking brass representing the voice of the priest... The scenes change quickly and the opera hits the tone of a popular show - not so very far from Fassbinder."
Westdeutsche Allgemeine Zeitung

During the highly successful European tour of Schwertsik's tango-infused Adieu Satie, written for the Alban Berg Quartet and bandoneon-player Per Arne Glorvigen, EMI captured the work on disc. The forthcoming CD couples Adieu Satie with music by Astor Piazzolla, exploring both composers' fascination with the bandoneon, a keyless variety of accordion particularly associated with South American Tango music. A new orchestral disc of Schwertsik's Earthly Life cycle plus Tree Songs is due for release this autumn on the ABC Classics label, performed by the Adelaide Symphony Orchestra conducted by David Porcelijn.
> Further information on Work: Katzelmacher
Photo: Wuppertaler Bühnen
> News Search
Mailing List
Sign up for news updates and offers via email
SIGN UP
ONLINE SCORES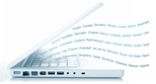 Explore our library of over 1000 online scores
VIEW SCORES