Britten's Friday Afternoons: new arrangements and orchestrations
(June 2013)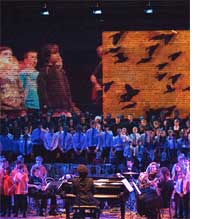 New arrangements of Britten's children's songs for flexible classroom ensemble and for orchestra have been made available for the Friday Afternoons project.
The Britten Centenary has prompted an ambitious nationwide singing project for young people, based around the composer's set of 12 songs titled Friday Afternoons. The aim is to encourage tens of thousands of youngsters across the UK to unite in songs from Friday Afternoons on Britten's 100th birthday on 22 November 2013, which happens to fall on a Friday.

A range of musical resources are available to encourage participation in the project, particularly schools which may not yet have a strong musical or singing tradition. The songs can either be sung with live piano accompaniment, with backing recording, or performed with new flexible instrumentation arrangements that have been specially created for the project by Hywel Davies and published by Boosey & Hawkes. Full information can be found at www.fridayafternoonsmusic.co.uk where the new arrangements can be downloaded.

Hywel Davies describes the genesis of the new classroom arrangements: "When I started working in music publishing (a long time ago) I was lucky enough to have as my boss Nicholas Hare, who had pioneered a series of flexible arrangements for Chester Music. I very much had these in mind when approaching the new Britten arrangements for Boosey & Hawkes. In addition to this I had in my mind the kind of mixed instrumentation and mixed levels of experience that can be encountered in the classroom situation.

"The process of making the arrangements involves extracting strands from within the music to make performable lines and constantly asking myself 'what if?'. Once these lines were apparent it was a question of trying to make the arrangements as practical as possible – using guitar open strings, and encouraging teachers to be resourceful and imaginative in their use of the material. The material is very much a starting point for teachers to mould the arrangements around the ensembles they have at their disposal."

A selection of the Friday Afternoons songs was orchestrated with Britten's approval by Heuwell Tircuit in 1963 and the set of orchestrations has been completed by Hywel Davies to enable complete performances. The BBC Philharmonic plans to perform the new orchestrations as part of Radio 3's Britten centenary residency at Aldeburgh. Additional performances of Friday Afternoons with orchestra are announced by the Bournemouth Symphony Orchestra (Colston Hall, Bristol), Ulster Orchestra (Ulster Hall, Belfast), Nottingham Youth Orchestra (Albert Hall, Nottingham) and Oxfordshire County Youth Orchestra (Sheldonian Theatre, Oxford) with others planned.

Hywel Davies writes: "When working on the orchestral arrangements there was a similar process of 'teasing out' to the flexible ensemble arrangements, but once that was completed it was a matter of trying to make the orchestral colours of the arrangements match the originals and their texts. Britten gave each song a character and personality of its own to create a series of vignettes, and for an arranger it is a question of latching on to the spirit of each song and then asking the question (another 'what if') 'if Britten had had an orchestra in the classroom what would he have done with it?'."

Performance materials for the orchestral versions by Heuwell Tircuit and Hywel Davies are available from the Boosey & Hawkes Hire Library: please email ukhire@boosey.com or visit www.boosey.com/rental.

Please register for the project at www.fridayafternoons.co.uk where you can find free resources to aid teaching of the songs, including lesson plans, downloadable scores and backing tracks, easy ensemble arrangements, biographical information, a photo archive, an interactive timeline, and the opportunity to upload and share performances.

Registered users of the Friday Afternoons website are entitled to a special 15% discount on orders of sheet music over £20.

Visit our special Britten 100 microstore for sheet music, CDs, DVDs, books and a new range of Britten gifts from iPhone covers to cufflinks at www.boosey.com/brittenstore.
> Further information on Work: Friday Afternoons
Photo: Friday Afternoons launch at Snape Maltings, Aldeburgh
> News Search
Mailing List
Sign up for news updates and offers via email
SIGN UP
ONLINE SCORES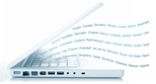 Explore our library of over 1000 online scores
VIEW SCORES