Clyne: New Double Concerto Prince of Clouds
(September 2012)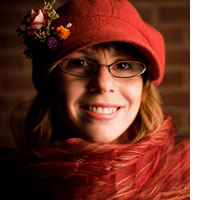 Double violin concerto receives multiple performances during 2012–13 season, including Tennessee, Chicago, Philadelphia, New York, and Washington, DC
Anna Clyne
's newest work is
Prince of Clouds
, a double violin concerto with string orchestra premiering in November 2012 and touring the US during the 2012–13 season. Clyne's first concerto is inspired by Bach's celebrated double concerto BWV 1043, a landmark work of the Baroque repertory for strings. Premiering the concerto is IRIS Orchestra, with conductor Michael Stern and soloists Jennifer Koh and Jaime Laredo, in Germantown, Tennessee on
November 3, 2012
. Following the premiere performance by IRIS Orchestra,
Prince of Clouds
will be performed by the Chicago Symphony Orchestra with conductor Harry Bicket (
December 13, 14, 15, and 18
); and by the Curtis Chamber Orchestra on an east coast tour in Philadelphia (
March 11
), New York (
March 13
), and Washington, DC (
March 14
), all with Koh and Laredo as soloists.
Clyne was asked to write
Prince of Clouds
after violinist Jennifer Koh had heard the composer's
Within Her Arms
(2008–2009), a widely performed work for string ensemble filled with emotion and intensity. Inspired by discussions with the violinist for her "2x4" commissioning project, Clyne focused on the idea of musical lineage. The composer explains: "When writing
Prince of Clouds
I was contemplating the presence of musical lineage—a family tree of sorts that pass from generation to generation. This transfer of knowledge and inspiration between generations is a beautiful gift. Composed specifically for Jennifer Koh and her mentor at the Curtis Institute of Music, Jaime Laredo, this thread was in the foreground of my imagination as a dialogue between the soloists and ensemble."
Prince of Clouds
harkens back to Baroque-style composition, and features a kind of musical purity. Canonic lines in the solo violin parts create both a dialogue between the soloists and between the soloists with the ensemble.
Prince of Clouds
is Clyne's third work premiered in 2012, coming after
Night Ferry
by the Chicago Symphony Orchestra in February, and
See(k)
by the Houston Ballet in May. An album of Clyne's electro-acoustic chamber music,
Blue Moth
, was released earlier this year to much acclaim, and features popular works such as
Roulette
and
steelworks
. Later in the season, the Chicago Symphony Orchestra, where Clyne is the Mead Co-Composer in Residence, will present a new chamber-sized work as part of the MusicNOW series (
February 2013
).
> View the score to Prince of Clouds
> Listen to excerpts of Blue Moth
> Further information on Work: Prince of Clouds
Photo: Todd Rosenberg
> News Search
Email Newsletters
Sign up for news updates and offers via email
SIGN UP
ONLINE SCORES