Delius: A Village Romeo and Juliet in London and Wexford
(August 2012)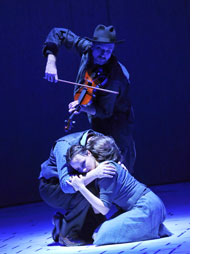 Frederick Delius's most admired opera, A Village Romeo and Juliet, is heard in concert in London and on stage at the Wexford Festival, in celebration of the composer's 150th anniversary year.
This year is the 150th anniversary of Delius's birth and highlights include performances of A Village Romeo and Juliet, the fourth and most frequently staged of his six operas. A concert performance takes place at the Southbank Centre in London on 25 September with the New London Orchestra conducted by Ronald Corp. This is recompense for the disappointing cancellation last year of The Royal Opera's planned staging following the death of Sir Charles Mackerras. The London cast includes Andrew Staples and Anna Devin in the title roles with David Wilson-Johnson as The Dark Fiddler and Andrew Shore and Christopher Maltman as the fathers of the star-crossed lovers.

A new staged production of A Village Romeo and Juliet is presented by the Wexford Festival with a run of four performances opening on 26 October. Directed by Stephen Medcalf and conducted by Rory MacDonald, the staging draws on descriptions in Gottfried Keller's short story on which Delius based the opera, together with imagery from Edward Munch's paintings where isolated figures are fused with an abstracted countoured landscape.

Composed in 1900-01 and premiered at the Komische Oper in Berlin in 1907, Delius's opera blends Wagnerian harmonies and Leitmotif techniques with French impressionist orchestration and his highly individual skills at animistic nature tone-painting. The Shakespearean story of Romeo and Juliet is transplanted to a Swiss rural community where young lovers are separated by farming families feuding over a strip of land. The Dark Fiddler, the rightful owner, is an ambiguous threatening presence as fate unfolds to its tragic conclusion. Set pieces include a dream wedding that can never be, and the famous final interlude The Walk to the Paradise Garden.

The opera was also revived in a new production in January at the Karlsruhe Staatstheater, described by DPA Focus as "a triumph for both Delius and the theatre".

"A late Romantic sound, a hint of impressionism, exquisite colourings, chromatically seasoned, softly swaying, swelling once, twice, near to rapture. It gives the impression of emphasizing the melody, without the melody being truly tangible – a sonic post-Wagnerian stream: engaging and often heart-warming."
Opernwelt

The festival season has brought high profile performances of Delius's major concert works. The BBC Proms has programmed Delius in both the First Night and Last Night with two Whitman settings: Sea Drift with Bryn Terfel (13 July) and Songs of Farewell (8 September), with the BBC Symphony Orchestra and conductors Mark Elder and Jirí Belohlávek respectively. The Edinburgh Festival is launched in epic style on 10 August with a sold-out performance of Delius's pantheistic Nietzsche oratorio A Mass of Life, with the Royal Scottish National Orchestra conducted by Andrew Davis.

Other Delius events in the UK have included features at the Cheltenham and Three Choirs Festivals, and the autumn brings a British Library study weekend on 22 September, and A Delius Celebration presented by Chetham's School of Music with concerts in Manchester and the composer's birth city of Bradford (17-20 October).
> Further information on Work: A Village Romeo and Juliet
Photo: A Village Romeo and Juliet at the Karlsruhe Staatstheater (Detlev Müller)
> News Search
Mailing List
Sign up for news updates and offers via email
SIGN UP
ONLINE SCORES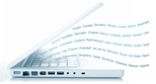 Explore our library of over 1000 online scores
VIEW SCORES