James MacMillan: Violin Concerto premiere with Vadim Repin
(April 2010)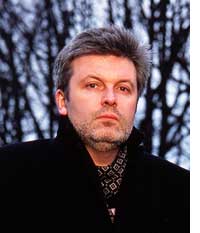 MacMillan: Violin Concerto premiere with Vadim Repin
James MacMillan's new Violin Concerto is premiered on 12 May by Russian virtuoso Vadim Repin with the London Symphony Orchestra conducted by Valery Gergiev. This is the culmination of the orchestra's 'portrait' of the composer this season, including the trumpet concerto Epiclesis last autumn and a repeat performance of the St John Passion on 28 February. The London Symphony Orchestra and MacMillan have enjoyed a long working relationship including the first performances of his Triduum, comprising The World's Ransoming, the Cello Concerto and Symphony: Vigil.

The Violin Concerto is co-commissioned by the London Symphony Orchestra, the Zaterdag Matinee in Amsterdam, the Philadelphia Orchestra and the Ensemble Orchestral de Paris. The US premiere will take place on 24 February 2011 with Vadim Repin, the Philadelphia Orchestra and conductor Charles Dutoit, who will tour the concerto to Carnegie Hall in New York on 1 March 2011.

MacMillan's new three movement concerto is imbued with the influence of Scottish traditional music as described by the composer: "Fiddle music has long been under my skin, and in writing a Violin Concerto it is inevitable that it would rise up to the surface. Its roots are in song and dance, and these most ancient modes of expression and storytelling are at the heart of my new work."

MacMillan has built towards his first full violin concerto through a series of string-based works, including A Deep But Dazzling Darkness with its prominent concertante violin role, and his recent From Ayrshire recorded by Nicola Benedetti, which includes the influence of Scottish reels. In the Violin Concerto, characteristics of fiddle music such as double stopping with open strings are evident in the fast opening Dance, while the lamenting music of Scottish or Irish airs can be heard in the central slow Song. The final movement is a scherzo-like combination of the two genres, in which the composer alludes to 'making a song and dance' with high energy verging towards the edge of chaos.

Other forthcoming MacMillan premieres include new choral works for Schola Cantorum (1 May, Oxford), the Choir of the Basilica of the National Shrine (8 July, Washington DC) and the Choir of All Saints Northampton (27 July, Windsor). The autumn brings first performances of MacMillan's Oboe Concerto with Nicholas Daniel and the Britten Sinfonia, including the premiere at Symphony Hall in Birmingham (15 October).
> Further information on Work: Violin Concerto
Photo: Eric Richmond/ArenaPAL
> News Search
Mailing List
Sign up for news updates and offers via email
SIGN UP
ONLINE SCORES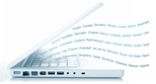 Explore our library of over 1000 online scores
VIEW SCORES