Les Fées du Rhin: new Offenbach stage productions
(June 2005)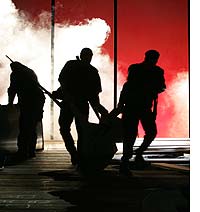 Les Fées du Rhin: new Offenbach stage productions
The revival of Offenbach's neglected grand Romantic opera, Les Fées du Rhin, thanks to the Offenbach Edition Keck, continues apace. Following its first complete concert performance at the Montpellier Festival in 2002 and a recording on Universal's Accord label, the work has returned to the stage with a pair of new productions in Ljubljana (also touring to Winterthur and St Pölten) and Trier. Concert performances are also planned at the Opéra de Lyon in December, as an upbeat to the house's major focus on Offenbach in 2006.



The opera was presented as an unsatisfactory torso at its premiere in 1864, dismembered by numerous cuts and disproportioned as a result. Its melding of anti-militaristic pacifism with Germanic Romanticism also unsettled its early audience, scenting the whiff of Revolutionary fervour, and the work disappeared from the repertoire for 140 years. Now we can view it as one of the composer's most individual achievements proving the range of his art well beyond his assumed opéra bouffe milieu.

"Musically, Offenbach's Fées du Rhin is a perfect masterwork sui generis… Add to that Offenbach's brilliant orchestration, and his lavish plethora of melodies. All four acts are full of the most wonderful ensembles, ardent arias and gripping choruses..."
Frankfurter Allgemeine Zeitung

"Those who had prepared themselves for a cosy evening of romantic Offenbach opera were in the wrong place… Offenbach's serious Les Fées du Rhin is a moving psychological analysis of victim and perpetrator within Germany before the formation of the Reich… a pacifist dream on the eve of the German-French war."
hunderttausend.de

"A masterly work that only came at the wrong time… No musicologists wanted to know anything about his complete Fées du Rhin until the appearance of Jean-Christophe Keck, editor of the critical complete Offenbach edition… He hit upon a most important opera discovery; an original Offenbach asset, which will furthermore change our perception of the composer substantially… The Rhine Nymphs have come to light again."
Die Welt

"…count yourself lucky to experience this rebirth…"
Suddeutscher Zeitung

A vocal score of Les Fées du Rhin is due to be published later in 2005. Other new OEK publications include a cello and piano reduction of the Cello Concerto (Concerto Militaire), a vocal score of Les Voix mystérieuses and two volumes of Cours méthodique for two cellos.

Visit the Offenbach Edition Keck website, now in English, German and French.
> Further information on Work: Les Fées du Rhin (OEK critical edition)
Offenbach's Les Fées du Rhin performed in the OEK at the Trier Theatre (photo: Friemann Vetter)
> News Search
Mailing List
Sign up for news updates and offers via email
SIGN UP
ONLINE SCORES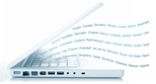 Explore our library of over 1000 online scores
VIEW SCORES