New book explores Andriessen's De Staat
(August 2004)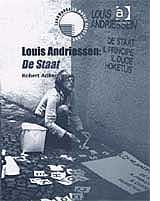 New book explores Andriessen's De Staat
Robert Adlington's new study of Louis Andriessen's De Staat, just published by Ashgate, explores both Andriessen's fusion of politics and art, and the resulting work which proved to be a turning point in contemporary Dutch music. One of the most distinctive musical creations of the late 20th century, De Staat summed up Andriessen's compositional style and proved hugely influential on a younger generation of composers.



This book is the first extended, single-author study of Andriessen in any language. It opens with a detailed account of Andriessen's involvement in the political upheavals of the 1960s and 1970s which formed the basis for his later views on instrumentation and musical style. The following chapters assess the principal influences on his music and the musical structure of De Staat. The book closes with an extensive discussion of the meaning of De Staat in the light of the composer's firmly held socio-political views.

An accompanying CD includes a thrilling live recording of De Staat from the 1978 Holland Festival, plus two earlier works not previously commercially available on compact disc - De Volharding and Il Principe.

To purchase this book from Amazon, and to view details of other books on Andriessen, please visit our New Books section.
> Further information on Work: De Staat
> News Search
Mailing List
Sign up for news updates and offers via email
SIGN UP
ONLINE SCORES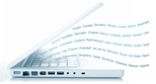 Explore our library of over 1000 online scores
VIEW SCORES