New publications: Benoit, Carter, Daugherty, Marsalis
(June 2009)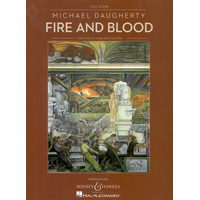 New publications: Benoit, Carter, Daugherty, and a first-ever from Marsalis
New Publications Available
Boosey & Hawkes is proud to announce the following publications are available for purchase:
David Benoit
's newest composition for solo piano is
Etudes for the Contemporary Pianist
, a collection of eight short pieces for pianists of all ages, for pianists looking to move beyond the traditional etude repertoire. With titles like "Journey in a Rental Car" and "Betty's Dance," these etudes are inspired by people and experiences important to the composer, and range from whimsical to lyrical and from lush to rhythmically intense.
Etudes
will be available as a Special Print item; for further information please contact
usrental@boosey.com
. The big band arrangement of Benoit's hit,
Beat Street
, is currently available for retail purchase.
Two new publications from
Elliott Carter
include
Of Challenge and of Love
and
Two Thoughts About the Piano
. Says Carter about
Of Challenge and of Love
, a set of five poems by John Hollander for soprano and piano, "John Hollander's poetry has fascinated me for many years because of its poetic skills, its awareness of our cultural past, and its wide-ranging modern expressivity." The work was written for the Aldeburgh Festival and soprano Lucy Shelton.
Two Thoughts About the Piano
contains two short piano pieces,
Intermittences
and
Caténaires
. Both pieces explore the various means of expression achievable by the piano, with Intermittences concentrating more on various implications of silence, and
Caténaires
utilizing a continuous chain of notes with different spacings, accents, and colorings.
Additional recent publications from
Elliott Carter
include the full score of
Symphonia: sum fluxae pretium spei
(for orchestra) and
Call
, a fanfare for two trumpets and horn.
Michael Daugherty
's
Fire and Blood
is a concerto for violin and orchestra inspired by the Diego Rivera mural "Detroit Industry." The mural, a detail of which appears on the cover of this publication, was commissioned by Henry Ford in 1932 to represent the automobile industry of Detroit. Both the full score and violin/piano reduction are available. Other recent Michael Daugherty releases include the clarinet/piano reduction of
Brooklyn Bridge
, and also full score and score/parts for Asclepius, a fanfare for Brass and Percussion.
The imminent release of
The Lord's Prayer
from
Abyssinian 200: A Celebration
marks the first-ever choral octavo available from jazz legend
Wynton Marsalis
. This is
The Lord's Prayer
as never heard before; full of the masterful jazz harmonies that are so unique to Marsalis, with stirring a cappella passages bookended by sections with piano and clarinet cadenza accompaniment. This new publication is perfect for concert and worship alike.
Also forthcoming from Marsalis is a jazz ensemble arrangement of
Little Red-Haired Girl
from Marsalis' chart-topping CD, Joe Cool's Blues; it features muted trumpets on the melody with countermelodies in the saxophones and trombones. Light and breezy, the chart includes solos for trumpet and tenor sax, and is geared toward the intermediate-to-advanced scholastic jazz band.
With the exception of Benoit's
Etudes
, which is a Special Print item, the publications mentioned above are distributed by Hal Leonard Corporation in North America, Australia, and New Zealand; orders originating from all other territories are fulfilled by Schott Music.
> Further information on Work: Of Challenge and of Love
> Further information on Work: Two Thoughts About the Piano
> Further information on Work: Symphonia: sum fluxae pretium spei
> Further information on Work: Call
> Further information on Work: Fire and Blood
> Further information on Work: Brooklyn Bridge
> Further information on Work: Abyssinian 200: A Celebration
> Further information on Work: Etudes for the Contemporary Pianist
> News Search
Email Newsletters
Sign up for news updates and offers via email
SIGN UP
ONLINE SCORES