Sean Shepherd at Tanglewood, Lucerne and Musica Strasbourg festivals
(August 2012)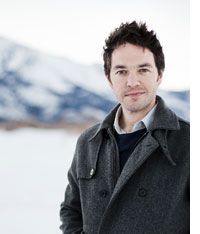 Sean Shepherd's ensemble works are heard at three leading international festivals in coming months: Tanglewood, Lucerne and Musica Strasbourg
Young American composer Sean Shepherd, who signed with Boosey & Hawkes last year, is enjoying an increasing international profile, with his latest works programmed by leading festivals this summer on both sides of the Atlantic.

These Particular Circumstances is featured at this summer's Festival of Contemporary Music at Tanglewood on 9 August, along with two chamber works, Quartet for Oboe and Strings and Trio on 12 August. Scored for large ensemble, These Particular Circumstances has been travelling widely since its premiere by members of the New York Philharmonic in its CONTACT! series in 2010. Oliver Knussen conducted the Dutch premiere of the work with the Asko/Schoenberg Ensemble in 2011 and included its UK premiere in his 60th birthday concert with the Birmingham Contemporary Music Group in May this year.

Shepherd's most recent large ensemble work, Blur, receives it Swiss premiere at the Lucerne Festival on 19 August with the Ensemble Intercontemporain conducted by conducted by Pablo Heras-Casado. The work was commissioned by the Ensemble Intercontemporain and premiered under the baton of Susanna Mälkki in Paris in January, with a repeat performance at the Philharmonie in Cologne. The music in Blur moves very fast much of the time and the composer has described the new work as "a kind of romp: ebullient, frenetic, insistent and joyful" in which "close to the surface, things fly by. Layers emerge, with objects appearing, moving and evolving at differing intervals and rates of change."

"Blur by the American composer Sean Shepherd works its magic with a great cor Anglais solo and gossamer-fine full-moon Romanticism, which the ensemble either countered with expressionist twitching shadows in the style of the Schoenberg school, or surrounded with a Boulezian luminous glitter of celesta, harp, xylophone and tubular bells."
Kölner Stadtanzeiger

The Musica festival in Strasbourg presents the French premiere of Shepherd's chamber ensemble work Lumens on 27 September with Ensemble Linea conducted by Jean-Philippe Wurtz. The American programme links with the Cage centenary and also includes Triple Duo by Elliott Carter. Shepherd's Lumens originally dates from 2005, is scored for a chamber sextet of flute, clarinet, percussion, piano, violin and cello, and is premiered in Strasbourg in a new version.

Following the success of his 2009 score Wanderlust, Shepherd is also engaged with new orchestral works. His eight-minute concert-opener Blue Blazes was premiered by the National Symphony Orchestra in Washington under Christoph Eschenbach in May and toured with the orchestra the following month to São Paulo in Brazil. The work reveals a concise progression from an intrada, through a noble fanfare to a wild close, all tinged with the sensual blue of Mediterranean seas.

Shepherd's next major project is a new 20-minute work for the Cleveland Orchestra and Franz Welser-Möst, fruit of his two-year Young Composer Fellowship with the orchestra, for premiere on 17 January 2013. An orchestral work for the New York Philharmonic is also planned for the 2013-14 season, the commission resulting from Shepherd being named as the orchestra's 2012 Kravis Emerging Composer and being coupled with an award of $50,000.

> Further information on Work: Blur
Photo: Jamie Kingham
> News Search
Mailing List
Sign up for news updates and offers via email
SIGN UP
ONLINE SCORES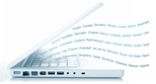 Explore our library of over 1000 online scores
VIEW SCORES