Jenkins, Karl
:
The Armed Man: A Mass for Peace (full orchestra version)
(1999) 63'
for solo female voice, solo cello, chorus and orchestra
Music Text
(E,J)
Scoring
2.picc.2.corA.2.bcl.2.dbn-4.3.3.1-timp.perc(5):2SD/field drum/tom-t/surdo/floor-toms/cyms/BD/chekere/congas/drum kit/tam-t/tgl/taiko/wind chimes/mark tree/low "d" bell/TD/tambourim/tamb/t.bells-strings
Solo soprano or alto required for movement 11; solo cello required for movement 12
An accompanying film is available for hire from Rondo Media for projection during live performances. http://www.armedmanfilm.com .
Abbreviations
(PDF).
Territory
This work is available from Boosey & Hawkes for the world.
World Premiere
4/25/2000
Royal Albert Hall, London
National Youth Choir/National Musicians Symphony Orchestra / Grant Llewellyn
Programme Note
The Mass begins with a marching army and the beat of military drums, the orchestra gradually building to the choir's entrance, singing the 15
th
-century theme tune – The Armed Man. After the scene is set, the style and pace changes and we are prepared for reflection by first the Moslem
Call to Prayer
(Adhaan) and then the Kyrie, which pays homage to the past by quoting (in the Christe Eleison) from Palestrina's setting of
L'Homme Armé
. Next, to a plainsong setting, we hear words from the Psalms asking for God's help against our enemies. The Sanctus that follows is full of menace, and has a primeval, tribal character that adds to its power. The menace grows in the next movement as Kipling's
Hymn Before Action
builds to its final devastating line "Lord grant us strength to die."
War is now inevitable.
Charge
opens with a seductive paean to martial glory which is followed by the inevitable consequence – war in all its uncontrolled cacophony of destruction, then the eerie silence of the battlefield after the battle and, finally, the burial of the dead. Surely nothing can be worse than this? But think again. At the very centre of the work is
Angry Flames
, an excerpt from a poem about the horrors of the atom bomb attack on
Hiroshima
written by a poet who was there at the time and died in 1953 of leukemia brought on by exposure to radiation. But if we think that the obscenity of this mass destruction is new to our consciousness, we must reconsider as we listen, to the eerily similar passage from the ancient Indian epic The Mahàbharàta.
From the horror of mass destruction the work turns to remember that one death is one too many, that each human life is sacred and unique. First the
Agnus Dei
, with its lyrical chorale theme, reminds us of Christ's ultimate sacrifice and this is followed by an elegiac setting of some lines I wrote (to accompany one of the dramatic interpretations we use in the museum) about the feelings of loss and guilt that so many of the survivors of the First World War felt when they came home but their friends did not.
Even the survivors can be hurt to destruction by war.
The Benedictus
heals those wounds in its slow and stately affirmation of faith and leads us to the final, positive, climax of the work. This begins back where we started in the 15
th
century with Lancelot and Guinevere's declaration, born of bitter experience, that peace is better than war. The menace of the 'Armed Man' theme returns and vies for a time with Malory's desire for peace. But time moves on and we come to our moment of commitment. Do we want the new millennium to be like the last? Or do we join with Tennyson when he tells us to "Ring out the thousand wars of old, Ring in the thousand years of peace"? It may seem an impossible dream, we may not have begun too well, but the Mass ends with the affirmation from Revelations that change is possible, that sorrow, pain and death can be overcome. Dona nobis pacem.
Programme note by Guy Wilson, former Master of the Armouries


Reproduction Rights

This programme note can be reproduced free of charge in concert programmes with a credit to the author and the Royal Armouries.
Press Quotes
"In a rapturous performance, by turns visceral and ethereal, the
Mass
was a firebomb of orchestral and human voices."
The Times
Recommended Recording
London Philharmonic Orchestra / The National Youth Choir of Great Britain
Karl Jenkins / Michael Brewer
EMI Classics 2172962 (Special Edition CD & DVD)
Click here to purchase this CD from our online shop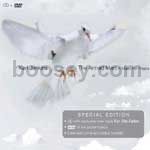 News stories for this title :

Karl Jenkins: Armed Man commemorates war and peace
Boosey & Hawkes purchases Karl Jenkins Music (PDF)
Mailing List
Sign up for news updates and offers via email
SIGN UP
ONLINE SCORES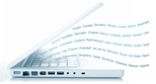 Explore our new library of over 800 online scores
VIEW SCORES
WAR & PEACE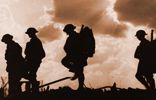 As we approach the centenary of the First World War (1914-18), explore music suitable for commemorative features.
EXPLORE WAR & PEACE