Boosey & Hawkes remembers Tony Fell (1931-2011)
(December 2011)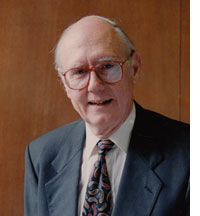 Boosey & Hawkes is sad to announce the death of music publisher Robert Antony Fell, on Tuesday 6 December, aged 79.
Tony Fell was Managing Director of Boosey & Hawkes Music Publishers from 1974-1996, and served on the company's Board until 2000. Driven by an inexhaustible enthusiasm for music, he proved a positive, dynamic and clear-sighted manager, and was in large part responsible for modernising the company's publishing business and positioning it at the heart of the international music scene in the latter part of the 20th century.

Fell was a keen amateur cellist and pianist throughout his life, but his introduction to the music business came though his father, who had managed the Royal Liverpool Philharmonic and Scottish National Orchestras. After graduating from King's College, Cambridge in English and Modern languages, he joined the London music agency Ibbs & Tillett, becoming assistant London concerts manager until, he used to say, 'penury drove me to ICI'. In 1956 he moved to Johannesburg as a design and print buyer for ICI's Publicity Department, before moving to Hortors Printers, during which time he founded and conducted the Johannesburg Bach Choir. In 1967, increasingly depressed by the political situation, he became director of the company publishing Drum, an outspoken political magazine for Africans. It was during a second stint at Hortors as MD that Boosey & Hawkes sought him out and invited him to interview for the post of Managing Director of the London music publishing business.

Fell had been looking for a way back to the UK, and this move was decisive, bringing together his interests in music, publishing and innovative management practice. He found a once-distinguished company in something of a time-warp, with no standard times for instrument-making, no coherent publishing policy, and nothing linking market intelligence with production strategy.

He also found a deeply divided firm: the 'toffs' (music publishing staff) resided in Regent Street, while the printing and instrument-making staff considered themselves the 'workers' in Hendon and Edgware. Throughout his time in the company Fell fought continually to protect and develop the often lucrative publishing business from being bankrupted by the cash-hungry instrument firm that would ultimately be sold and outstripped by foreign competition. His task was hampered by a complex political situation on the Board involving hostile factions, with the representatives of the original Boosey and Hawkes families set against the more recent American majority shareholders. Fell became a Director of the parent company in 1977, but it was not until 1985 that he was finally made MD, Group Publishing, with an international remit that allowed him to create the cohesive team he'd initially envisaged.

One of his first and most influential decisions was to appoint a highly-informed Head of Contemporary Music, the scholar and writer David Drew, in 1975, who had been editing the contemporary music journal Tempo. Fell recognised that the firm had lacked a figure with a finger on the pulse of contemporary music since Donald Mitchell's brief appointment in the early 1960s; no new composer had been signed for a decade. 'It was like running an atomic power station without any physicists!', he recalled. Working with Drew, and, later, David Huntley in the New York office and Janis Susskind in London, close relationships were forged with an impressive list of composers. Under Fell's watch, contracts were signed with European figures including HK Gruber, Robin Holloway, Kurt Schwertsik, Henryk Górecki, James MacMillan, Louis Andriessen, Unsuk Chin, Harrison Birtwistle and Detlev Glanert and Americans Leonard Bernstein, Steve Reich, Elliott Carter and John Adams.

He was particularly active in complex dealings with the Stravinsky and Copland Estates (Stravinsky remained his personal hero) and consummating agreements with Steve Reich and Leonard Bernstein. These two deals were made in dramatic circumstances when the current CEO had shaken confidence in the New York office by firing its much-respected Head. Thinking on his feet, Fell risked his own job by confronting his boss with the composers' own lawyers when the latter arrived in Manhattan to reprimand Fell for disloyalty. His analysis was endorsed and the signings proceeded, proving to be a turning point for Boosey & Hawkes in the USA.

His cunning streak (he was known by some of his colleagues as Machiafelli) was tempered by a ready sense of humour and an infectious, boyish enthusiasm for music. He never ceased to discover new qualities in old scores, or explore contemporary music that excited him. His commercial decisions were coolly made, but his overriding aim to serve the composers whose music he genuinely loved came to define the whole ethos of the music publishing team. One of his key strengths was in recognising those of others, as his legacy of appointments and acquisitions proved.

On leaving Boosey & Hawkes, Fell took on the Chairmanship of the Royal Philharmonic Society (1997-2005), and successfully modernised and refocused its role to support new music, young musicians and to recognise excellence in the live music arena. He was Chairman of the British Piano Concerto Foundation (2000-2) and from 2006-8 he took on the honorary Directorship of the charity Future Talent, which seeks out and supports young musical talent in socially deprived areas. In 2011 he was appointed Honorary Member of the Royal Philharmonic Society for his services to music, an honour rarely bestowed. His delight in playing chamber music – and tennis – with friends never waned.

Tony Fell is survived by three daughters, a son and seven grandchildren from his marriages to Katinka Mullins and Patricia Blackwell and by his wife Janis Susskind (Publishing Director of Boosey & Hawkes).

Helen Wallace
Author of Boosey & Hawkes: the Publishing Story (2007)


A private funeral will take place and donations to the Royal Philharmonic Society and Marie Curie Cancer Care are encouraged in lieu of flowers.

A memorial celebration for Tony Fell is planned at the Wigmore Hall in London at 11 am on Saturday 28 January.

> Read obituary in Daily Telegraph
> Read obituary in The Independent
> Read obituary in The Times

> Composer tributes to Tony Fell
> News Search
Mailing List
Sign up for news updates and offers via email
SIGN UP
ONLINE SCORES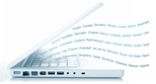 Explore our new library of over 800 online scores
VIEW SCORES
WAR & PEACE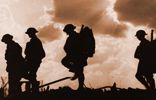 As we approach the centenary of the First World War (1914-18), explore music suitable for commemorative features.
EXPLORE WAR & PEACE