Composer Elliott Carter dies at age 103
(November 2012)
Boosey & Hawkes is sad to announce the death of iconic American composer Elliott Carter, who passed away on November 5 at age 103 in New York.
Composer Elliott Carter, internationally recognized as one of the most distinguished American voices in classical music, has passed away at the age of 103 in New York. In a career that spanned over 75 years, Carter composed 158 works ranging from early masterpieces such as Symphony No. 1 (1942) and Holiday Overture (1944), to Dialogues II (2012) which premiered on October 25 at La Scala, Milan. His work for chamber orchestra, Instances (2012), will receive its world premiere in February 2013 by the Seattle Symphony.

Born in New York City on December 11, 1908, Elliott Carter was first encouraged toward a career in classical music by his friend and mentor Charles Ives. He studied under composer Walter Piston while attending Harvard University, and later traveled to Paris, studying with Nadia Boulanger.

Over the course of his prolific career, Carter received numerous prestigious honors, including the Pulitzer Prize on two occasions: for his String Quartet No. 2, 1960 and String Quartet No. 3, 1973. Other awards include Germany's Ernst Von Siemens Music Prize, and the Prince Pierre Foundation Music Award. Carter was the first composer to receive the United States National Medal of Arts, and was one of a handful of composers elected to the American Classical Music Hall of Fame. He was recognized twice by the Government of France: named Commander of the "Ordre des Arts et des Lettres", and most recently Commander of the Legion of Honor in September 2012.

Carter celebrated his 100th birthday on December 11, 2008 at New York's Carnegie Hall with a new work performed by the Boston Symphony Orchestra, one of the many salutes from performing organizations around the globe. The Tanglewood Festival of Contemporary Music dedicated their entire 2008 series to the music of Elliott Carter.

The great range and diversity of his music has, and will continue to have, influence on countless composers and performers worldwide. He will be missed by us all but remembered for his brilliance, his wit and his great canon of work.

He is survived by his son David, and his grandson Alexander.

> More information on Carter's music
> Listen to Carter's music
> Carter on Carter video series, filmed in 2010

Read other obituaries and tributes:
> New York Times
> New York Times
> Los Angeles Times
> Associated Press
> National Public Radio
> National Public Radio
> Wall Street Journal
> Boston Globe
> The Guardian
> The Times
> The Telegraph


Photo credit: Meredith Heuer
> News Search
Mailing List
Sign up for news updates and offers via email
SIGN UP
ONLINE SCORES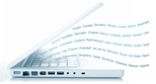 Explore our new library of over 800 online scores
VIEW SCORES
WAR & PEACE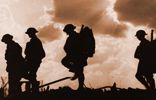 As we approach the centenary of the First World War (1914-18), explore music suitable for commemorative features.
EXPLORE WAR & PEACE