James MacMillan: new Mass setting for Papal visit to UK
(September 2010)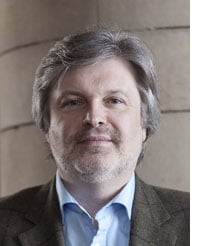 James MacMillan's new congregational Mass of Blessed John Henry Newman, commissioned for Pope Benedict's visit to the UK in September, will be heard for the first time at the open air Masses in Glasgow and Birmingham.
This will be the first ever setting of the new English translation of the Mass text, due for implementation by English-speaking Catholic congregations worldwide in 2011. James MacMillan's music will be first heard within the Mass celebrated by Pope Benedict at Bellahouston Park at 5.15 pm on Thursday 16 September in MacMillan's home city of Glasgow with an expected congregation of 150,000. It will be heard a second time at the Mass celebrating the beatification of Cardinal Henry Newman, taking place at Cofton Park in Birmingham at 10.00 am on Sunday 19 September with an expected 250,000.

James MacMillan writes: "It is a great honour to be invited to write a new congregational Mass, particularly as the new English translation attempts to get closer to the poetry of the Latin original. To write music for a congregation is one of the trickiest things a composer can do – he has to create something that is simple for the non-specialist, and simultaneously attractive enough to persuade them to want to sing it. Fortunately I have some excellent advisors in the world of liturgical music for this project."

MacMillan's Mass of Blessed John Henry Newman is scored for cantor, congregation and organ, with optional SATB chorus, brass and timpani. Following the Pope's visit, MacMillan's Mass will be published by Boosey & Hawkes in Spring 2011 and available for congregational use in church services.

The new setting is MacMillan's third congregational Mass, following the St Anne's Mass (1985) and Galloway Mass (1996). The composer also composed a large-scale Mass for choir and organ in 2000, which has been recorded by the Choir of Westminster Cathedral on Hyperion (CDA67219).

Listen to soundclips of MacMillan's music including a selection of his choral works at:
http://www.boosey.com/pages/cr/audiovisual/sample.asp?composerid=2799

For further information on the Papal visit to the UK:
> www.thepapalvisit.org.uk
> Further information on Work: Mass of Blessed John Henry Newman
Photo: Philip Gatward
> News Search
Mailing List
Sign up for news updates and offers via email
SIGN UP
ONLINE SCORES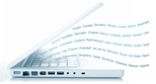 Explore our new library of over 800 online scores
VIEW SCORES
WAR & PEACE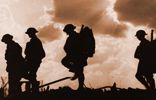 As we approach the centenary of the First World War (1914-18), explore music suitable for commemorative features.
EXPLORE WAR & PEACE