Michael Daugherty: Fire and Blood pays tribute to Rivera and Kahlo
(March 2011)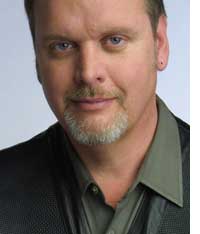 The London Symphony Orchestra and Kristjan Järvi present the UK premiere of American composer Michael Daugherty's violin concerto Fire and Blood on 17 April at the Barbican, with Israeli violinist Vadim Gluzman as soloist.
Fire and Blood, one of Michael Daugherty's most widely performed works, was premiered by the Detroit Symphony in 2003. The concerto was inspired by Mexican artists Diego Rivera and Frida Kahlo, who spent two years in Detroit in the 1930s when Rivera was commissioned to paint four large murals representing the city's automobile industry.

Daugherty describes how Rivera's Detroit Industry murals "have inspired me to create my own musical fresco for violin and orchestra. It was Rivera himself who predicted the possibility of turning his murals into music, after returning from a tour of the Ford factories: 'In my ears, I heard the wonderful symphony which came from his factories where metals were shaped into tools for men's service. It was a new music, waiting for the composer ... to give it communicable form.'"

Cast in three movements, the first, Volcano, relates to the fiery factory furnaces in Rivera's murals. The volcanic landscape around Mexico City was for Rivera a metaphor for revolutionary fervour, depicted in the music by fierce triple stops in the violin part and pulsating energy in the orchestra. The central movement River Rouge focuses on Rivera's wife Frida Kahlo, referring to the colour of blood used in many of her paintings and her spiritual battle against physical pain, with Mexican mariachi music resonating in the background. The final movement Assembly Line is a machine-like perpetuo, with the soloist as the worker surrounded by orchestral punctuations and metallic factory sounds.

Fire and Blood is one of a series of concertos by Michael Daugherty recorded on the Naxos label, including Raise the Roof for percussionist and Deus ex Machina for pianist which recently won three Grammy awards. The most recent Naxos release with the Bournemouth Symphony Orchestra conducted by Marin Alsop includes Route 66, Time Machine, and Ghost Ranch inspired by the desert art of Georgia O'Keeffe (Naxos 8.559613).

> Listen to music by Michael Daugherty
> Further information on Work: Fire and Blood
Photo: Grant Leighton
> News Search
Mailing List
Sign up for news updates and offers via email
SIGN UP
ONLINE SCORES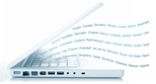 Explore our new library of over 800 online scores
VIEW SCORES
WAR & PEACE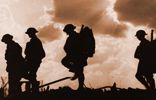 As we approach the centenary of the First World War (1914-18), explore music suitable for commemorative features.
EXPLORE WAR & PEACE