Osvaldo Golijov: Sidereus overture travels to 35 cities
(February 2011)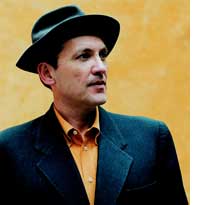 Osvaldo Golijov's new orchestral overture Sidereus, inspired by Galileo, is travelling to 35 cities around the USA.
Few composers enjoy a new work travelling to 35 cities in its first few seasons, but this is the result of Osvaldo Golijov's commission by a consortium of US orchestras to honour Henry Fogel, the former President of the League of American Orchestras. Golijov's new eight-minute orchestral overture, Sidereus, was premiered in Memphis in October, travelling on to cities including Boston, Detroit, Chicago and Baltimore.

The title is drawn from a book by Galileo, Sidereus Nuncius (Starry Messenger), written by the astronomer after first observing the moon through his telescope and discovering the moons of Jupiter. It was a turning point in religious history because it challenged man's God-given position at the centre of the cosmos and led to Galileo's censure by the Vatican. Golijov reflects how "the moon is still good for love and lovers and poets, but a scientific observation can lead us to entirely new realisations."

"For the 'Moon' theme I used a melody with a beautiful, open nature, a magnified scale fragment that my good friend and longtime collaborator, accordionist Michael Ward Bergeman came up with some years ago when we both were trying to come up with ideas for a musical depiction of the sky in Patagonia. I then looked at that theme as if through the telescope and under the microscope, so that the textures, the patterns from which the melody emerges and into which it dissolves, point to a more molecular, atomic reality."
> Further information on Work: Sidereus
Photo: John Sann / Deutsche Grammophon
> News Search
Mailing List
Sign up for news updates and offers via email
SIGN UP
ONLINE SCORES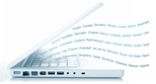 Explore our new library of over 800 online scores
VIEW SCORES
WAR & PEACE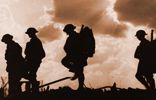 As we approach the centenary of the First World War (1914-18), explore music suitable for commemorative features.
EXPLORE WAR & PEACE