Schwertsik: BBC Philharmonic premieres Nachtmusiken
(June 2010)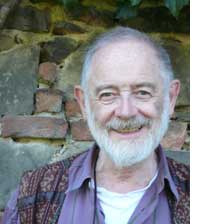 Kurt Schwertsik's new orchestral score Nachtmusiken was premiered by the BBC Philharmonic in January, and his music was celebrated in a Manchester festival series.
Kurt Schwertsik was much in evidence in Manchester in January and February with a world premiere by the BBC Philharmonic and a two-day focus on his music at the Royal Northern College of Music. Nachtmusiken was premiered under the baton of Gianandrea Noseda in the opening concert of Manchester's Mahler festival, in which new commissions were coupled with a cycle of the symphonies shared between the BBC Philharmonic and Hallé Orchestra. Schwertsik describes Mahler as a 'constant presence' for a composer working in Vienna, and the new 25-minute score hints at the atmosphere of the city that would have been familiar to Mahler at the time when he moved there to conduct and compose.

Schwertsik's programme note for Nachtmusiken also explains the nocturnal characteristics of the work, drawing on memories of Vienna in the 1940s. As a child he hid at nighttime from the bombing raids, and after the war loved to wander the streets during the frequent power cuts seeing the candlelight of city dwellers emanating from their houses onto the darkened streets. He writes:

"Not only in the loneliness of the woods
do the secrets of the night whisper:
& metaphysical thoughts prefer to roam in the dark.
I love to move through the night:
a dreamy vision, a fragmented melody blown away..."

"Nachtmusiken combines the lofty with the demotic in ways that are Mahlerian in spirit, though not in its muted, spectral tone. Attractively scored, it was played with considerable finesse…"
The Guardian

"…a suite of occasional character pieces, an offering of fragrant Viennoiserie, evoking a series of departed spirits. Those spectral presences include Janácek, whose characteristic inflections merge and mingle as in a dream, and David Drew, the critic and writer who died last summer, who is remembered in the eulogy of a quartet of cellos, frosted by glockenspiel. In between an accordion spices a bittersweet Viennese waltz, a toy march hovers between West and East Europe and the final fugue is touched by a frisson of Mahler's First Symphony."
The Times

The Schwertsik festivities at the Royal Northern College of Music included student ensembles performing the Transformation-Scenes from his fantasy-filled opera Fanferlizzy Sunnyfeet, and the song-cycle shâl-i-mâr which sets surrealist poetry by HC Artmann. The event culminated in a concert by the BBC Philharmonic, conducted by friend and fellow Viennese composer HK Gruber. The programme included Schwertsik's recent Divertimento Macchiato with trumpeter Håkan Hardenberger as soloist, and the environmentally conscious Irdische Klänge (Earthly Sounds) cycle, with the title work followed by Five Nature Pieces, Uluru and Mit den Riesenstiefeln (With Heavy Tread).

> Further information on Work: Nachtmusiken
Photo: Karl Kleemayr
> News Search
Email Newsletters
Sign up for news updates and offers via email
SIGN UP
ONLINE SCORES