Arnold Bax
1883 - 1953

Snapshot
English
Works by Bax are published by Warner/Chappell and administered for rental by Boosey & Hawkes in the UK, Eire and other European territories. For further information please visit our Warner/Chappell website area.

Sir Arnold Bax was one of the leading British symphonists to flourish between the two world wars * Studied at the Royal Academy of Music in London * Discovery of writings of Yeats prompts fascination with Celtic culture * Music has strong moods contrasting lyricism and tragedy * Series of tone poems in 1910s including In the Faerie Hills (1909), The Garden of Fand (1913-16), November Woods (1917) and his Tristanesque seascape Tintagel (1917-19) * Turned to abstract forms in 1920s including chamber music, the launch of his series of seven symphonies and the choral work Mater Ora Filium (1921) * Concertos in the 1930s for cello and violin * Appointed Master of the King's Music in 1942 * Two cycles of his symphonies are recorded on Chandos conducted by Bryden Thomson and Vernon Handley

Works by Arnold Bax include:
The Garden of Fand (1913-16) tone poem for orchestra
Tintagel (1917-19) tone poem for orchestra
Symphonies Nos.1-7 (1922-39) for orchestra

Publications of music by Bax are available on sale from our online Music Shop.
Mailing List
Sign up for news updates and offers via email
SIGN UP
Shop for Bax
Sheet Music, CDs, ringtones and downloads
SHOP NOW
ONLINE SCORES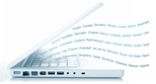 Explore our library of over 1000 online scores
VIEW SCORES