Browse our list of new recordings. For a complete list of recordings please visit our
Recordings Search
.
Leonard Bernstein

West Side Story
Alexandra Silber, Cheyenne Jackson et al. / San Francisco Symphony Chorus and Orchestra / Michael Tilson Thomas
SFS Media SFS 0059

Buy this CD from our shop
---
Harrison Birtwistle

Harrison Birtwistle: 9 Settings of Lorine Niedecker / Bogenstrich / Trio
Lisa Batiashvilli / Adrian Brendel / Till Fellner / Amy Freston / Roderick Williams
ECM 2253

Buy this CD from our shop
---
Harrison Birtwistle

The Moth Requiem / The Ring Dance of the Nazarene / Three Latin Motets
Roderick Williams/BBC Singers/Nash Ensemble/Nicholas Kok
Signum Classics SIGCD368

"...[an] outstanding disc of choral works by Harrison Birtwistle, all recorded for the first time... an important, scrupulously presented collection."
The Guardian

Buy this CD from Amazon
---
Johannes Boris Borowski

Bassoon Concerto / Piano Concerto / Wandlung / Chergui
Pascal Gallois, bassoon / Florent Boffard, piano / Ensemble intercontemporain / Deutsches Symphonie-Orchester Berlin / Ensemble Aventure / Ensemble Interface / Bruno Mantovani, Scott Voyles & Manuel Nawri, cond.
Deutscher Musikrat, Edition zeitgenössische Musik
Wergo WER 6412 2 (2 CDs)

Available at www.musikrat.de
---
Benjamin Britten

Benjamin Britten - Serenade for Tenor, Horn, & Strings
Also features Gerald Finzi's Dies Natalis
Mark Padmore / Britten Sinfonia
© 2012 Harmonia Mundi HMU807552

Click here to purchase this album from Harmonia Mundi.
---
Benjamin Britten

Britten: A Ceremony of Carols; Hymn to St Cecilia; Te Deum; Rejoice in the Lamb
Vicky Lester, harp / James Sherlock, organ, piano / National Youth Choirs of Great Britain
DCD 34133

Buy this CD from Amazon
---
Benjamin Britten

Britten: Cello Symphony & Cello Sonata
Zuill Bailey, cello / Natasha Paremski, piano / North Carolina Symphony Orchestra / Grant Llewellyn
TEL34414-02

Buy this CD from Amazon
---
Benjamin Britten

Britten: String Quartets Nos 1-3
Endellion String Quartet
Warner Classics 2564 642008

Buy this CD from Amazon
---
Benjamin Britten

Britten: The Five Canticles
Mark Padmore, tenor / Iestyn Davies, countertenor / Marcus Farnsworth, baritone / Julius Drake, piano / Lucy Wakeford, harp / Richard Watkins, horn
WHLive0064

Buy this CD from Amazon
---
Benjamin Britten

Peter Grimes
John Graham-Hall, Susan Gritton, Christopher Purves, Felicity Palmer, Ida Falk Winland, Simona Mihai, Peter Hoare, Daniel Okulitch, Catherine Wyn-Rodgers, Christopher Gillett, George von Bergen, Stephen Richardson / La Scala Chorus & Orchestra / Robin Ticciati (Milan 2012)
Opus Arte OA 1103 D

Buy this DVD from our shop
---
Benjamin Britten
Peter Grimes (Grimes on the Beach - Aldeburgh Festival)
Alan Oke, tenor / Giselle Allen, soprano / Catherine Wyn-Rogers, mezzo-soprano / Chorus of Opera North / Britten-Pears Orchestra
SIGCD348

Buy this CD from Amazon
---
Benjamin Britten

The Choral Edition: Hymn to St Cecilia, A Ceremony of Carols, Te Deum in C
Andrew Lumsden, organ / Finzi Singers / Paul Spicer
CHAN10771(3)

Buy these CDs from our shop
---
Mailing List
Sign up for news updates and offers via email
SIGN UP
ONLINE SCORES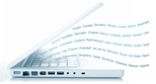 Explore our library of over 1000 online scores
VIEW SCORES