Explore nuestra lista de grabaciones nuevas. Para obtener una lista completa de las grabaciones, visite nuestro
Buscar grabaciones
.
Benjamin Britten

A Ceremony of Carols, St Nicholas


Allan Clayton (ten) / Ally Pryce (hp) / Choir of Trinity College, Cambridge / Holst Singers / Boys of the Temple Church Choir / City of London Sinfonia / Stephen Layton
Hyperion CDA67946

Click here to buy this CD on Amazon
---
Benjamin Britten
A Midsummer Night's Dream - Decca reissue


Asawa / McNair / Ferguson / Bannatyne-Scott / Summers / Ainsley / Bostridge / etc.
London Symphony Orchestra / Colin Davis

A classic recording with stellar cast, recently reissued by Decca.

> Buy here online
---
Benjamin Britten

Benjamin Britten - Serenade for Tenor, Horn, & Strings
Also features Gerald Finzi's Dies Natalis
Mark Padmore / Britten Sinfonia
© 2012 Harmonia Mundi HMU807552

Click here to purchase this album from Harmonia Mundi.
---
Benjamin Britten

Britten Rarities


John Hahessy / Pamela Bowden / Norma Procter / Peter Pears
Choir of King's College Cambridge
David Willcocks
---
Benjamin Britten

Britten: Five Flower songs, Choral Dances from Gloriana...


Elizabethan Singers
London Symphony Chorus / Westminster Cathedral Choir
Louis Halsey / George Malcolm
---
Benjamin Britten

Cello Symphony


Daniel Müller-Schott (vcl) / WDR Sinfonieorchester Köln / Jukka-Pekka Saraste
Orfeo C 847 121 A

Click here to buy this CD on Amazon
---
Benjamin Britten

Cello Symphony op.68
Johannes Moser / WDR Sinfonieorchester Köln / Pietari Inkinen
hänssler CLASSIC CD 98.643

To purchase this CD from Amazon, click here now
---
Benjamin Britten
My Beloved is Mine: Song Cycles


James Gilchrist / Anna TilbrookThe charismatic duo of James Gilchrist and Anna Tilbrook continue their exploration of English Song in My Beloved is Mine. This new recording explores the song cycles of Benjamin Britten, including 'On This Island', 'The Holy Sonnets of John Donne', 'Seven Sonnets of Michelangelo' and 'Canticle I 'My Beloved is Mine''.

> Buy here online
---
Benjamin Britten

Orchestral Works: 8 CD Boxset


EMI Classics

This extensive collection charts the development of Britten's orchestral voice and features some of his greatest works. including the evocative Four Sea Inerludes, the powerful and majestic Sinfonia da Requiem, the virtuosic Young Person's Guide to the Orchestra, and the brilliantly colourful ballet score The Prince of the Pagodas.

Click here to buy this CD on Amazon
---
Benjamin Britten

Six Metamorphoses after Ovid
Vilém Veverka, oboe
Supraphon SU 4121-2

To purchase this CD from Amazon, click here now


---
Benjamin Britten

Still Falls the Rain


Nicholas Phan (ten) / Alan Cumming (narrator) / Jennifer Montone (hn) / Sivan Magen (hp) / Myra Huang (pft)
Avie AV2258

Click here to buy the CD on Amazon
---
Benjamin Britten

Symphony for Cello and Orchestra / Cello Sonata in C
Alban Gerhardt (vcl) / BBC Scottish Symphony Orchestra / Andrew Manze / Steven Osborne (pft)
Hyperion CDA 67941/2

Click here to buy this CD at The Shop at Boosey
---
Benjamin Britten

The Turn of the Screw


Toby Spence, Miah Persson, Susan Bickley, Giselle Allen, Thomas Parfitt / London Philharmonic Orchestra / Jakub Hrusa
Glyndebourne Production, dir. Jonathan Kent
FRA Musica FRA 007 (DVD), FRA 507 (Blu-ray)

Click here to buy this DVD on Amazon
Click here to buy this Blu-ray on Amazon
---
Benjamin Britten

The Turn of the Screw
Helen Field / Richard Greager / Menai Davies u.a. / Radio-Sinfonieorchester Stuttgart des SWR / Steuart Bedford (Inszenierung: Michael Hampe, Schwetzinger Festspiele 1990
Arthaus Musik 102 303

To purchase this DVD from Amazon, click here now
---
Benjamin Britten
The Turn of the Screw - Decca reissue


Donath / Harper / Tear / June
Orchestra of the Royal Opera House, Covent Garden / Colin Davis

> Buy here online
---
Benjamin Britten

Violin Concerto
Livia Sohn / Orchestra der Teatro Marrucino di Chieti / Luigi Piovano
Eloquentia EL 1340

To purchase this CD from Amazon, click here now
---
Benjamin Britten

War Requiem


Erin Wall/ Mark Padmore/ Hanno Muller-Brachmann / City of Birmingham Symphony Orchestra / CBSO Chorus / CBSO Youth Chorus / Andris Nelsons
Arthaus Musik 101 6559 (DVD), 208 070 (Blu-ray)

Click here to buy this DVD at The Shop at Boosey
Click here to buy this Blu-ray at The Shop at Boosey
---
LISTADO DE DIRECCIONES
Regístrese para recibir actualizaciones de noticias y ofertas por correo electrónico
REGISTRARSE
PARTITURAS EN LÍNEA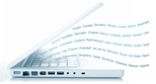 Explore nuestra biblioteca con más de 800 copias de partituras en línea
VER PARTITURAS