Click here to return to our full list of musicals and operettas.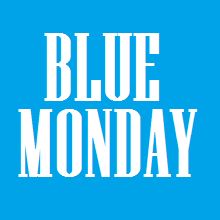 BLUE MONDAY (135TH STREET BLUES)
Music by George Gershwin
Libretto and Lyrics D.G De Sylva
Vocal score and adaptation by George Bassman

Administered for amateur stage rights by Boosey & Hawkes in the UK.
Licensing performances
If you wish to apply to perform the work, then please send an email to musicals@boosey.com stating the following information only:
1) Name of school/society
2) Where you are (city/town)
3) What you want to perform (Blue Monday)
4) When you want to perform (if exact dates are not yet known, then please provide the month)
We will then send you an application form by email to complete, along with details of costs involved. Once the form is completed and returned by email, a licence will be emailed to you for signature. Once signed we will be able to send you the music at the date requested on your application form.

Please note that we administer stage rights only. All hire materials should be obtained directly from Schott Music.
Information
THE STORY (A basement café near 135th Street and Lennox Avenue)
Vi is due to meet Joe, with whom she is madly in love, at the café and has arrived a little early. While she is waiting, Tom declares his love for her and tries to persuade her to forget Joe. When she refuses, he tries to kiss her, they struggle and Vi threatens him with a gun. When Joe arrives he is in good humour having had a recent win in a dice game. He tells Mike what he is going to use the money to visit his mother whom he has not seen for a long time; he is just waiting for a reply to the telegram he has sent. However, he does not want Vi to know about his trip as she is a very jealous woman and would not let him go for any reason. Unfortunately, Tom has overheard their conversation, and at the first opportunity he tells Vi that Joe is expecting a telegram from a woman. When it arrives she demands to see it but Joe refuses saying that it has nothing to do with her. In her anger, she pulls out her gun and shoots him. As Joe sinks to the floor, dropping the telegram, Vi picks it up and is horrified to see that it is from him sister informing Joe that there is no point in him coming to visit as his mother has been dead for three years. Realising that she has made a terrible mistake she begs Joe to forgive her which he does knowing that he will soon be seeing his mother after all.


PRINCIPAL CHARACTERS
Joe (a gambler)
Vi (his sweetheart)
Tom (Café Entertainer)
Mike (Café Proprietor)
Sam (Boy-of-all-Work)
Sweetpea (Café Pianist)


Click here to return to our full list of musicals and operettas.
Warner/Chappell
For further information visit the Warner/Chappell website