Click here to return to our full list of musicals and operettas.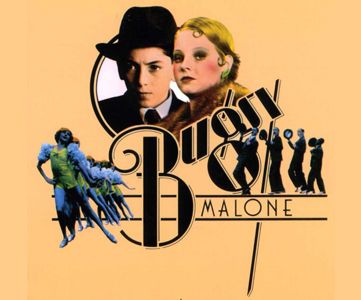 BUGSY MALONE
Play by Alan Parker
Words & Music by Paul Williams
Administered for rental and amateur stage rights by Boosey & Hawkes in the UK, Eire and other territories, excluding the USA and Canada.
Please follow this link to view vocal and orchestral scores online, free of charge.
Please follow this link to listen to extracts from a selection of songs from the musical.
Licensing performances
If you wish to apply to perform the musical, then please send an email to musicals@boosey.com stating the following information only:
1) Name of school/society
2) Where you are (city/town)
3) What you want to perform (Bugsy Malone)
4) When you want to perform (if exact dates are not yet known, then please provide the month)
5) If it is a public or private performance (a performance is deemed public if it is advertised locally, a private performance is one that is just for parents and staff and not advertised externally)
We will then send you an application form by email to complete, along with details of costs involved. Once the form is completed and returned by email, a licence will be emailed to you for signature. Once signed we will be able to send you the music at the date requested on your application form.
Details of hire requirements should be submitted on the application form. We can provide orchestral parts (details below), as well as piano vocal scores. Please note that you must use live musicians (either the full orchestra or piano only) and the use of a backing track is strictly forbidden.
Libretti are not available for hire. These may be purchased online by clicking here.
Information
INSTRUMENTATION

If you have any queries regarding the instrumentation below, please do not hesitate to raise these at the point of application.

Clarinet I and/or Flute *
Clarinet II and/or Alto Sax *
Bassoon
Trumpet
Trombone
Guitar
Bass Guitar
Drums
Piano
Full Score

* The Clarinet I part is for one player doubling Flute. If no such player is available, the Flute and Clarinet parts can be played by separate instrumentalists.

* The same applies to the Clarinet II/Alto Sax parts.


THE STORY
1929, Gangster warfare in New York
Dandy Dan's hoodlums terrorise the district, exterminating undesirables with their new weapon – splurge guns. His rival is Fat Sam Stacetto, who runs the Grand Slam Speakeasy, but Fat Sam's gang still use old-fashioned pies. Fat Sam engages the help of Bugsy Malone, a smooth city slicker who hitherto has been more occupied in sweet-talking Blousey Brown, a would-be girl singer. With Bugsy's help, Fat Sam escapes from a frame-up but he learns later that Dandy Dan's mob have splurged nearly all his gang. They've also destroyed his sarsaparilla and grocery rackets – the whole empire's gone". There's only one hope left. Fat Sam pays Bugsy 400 dollars in exchange for more help. Bugsy, who has promised to take Blousey to Hollywood, has to break his date with her. Is she mad! Meanwhile Bugsy and Leroy Smith, a guy with an awesome punch, witness a secret delivery of splurge guns at Dock 17. With a bunch of down-and-outs, they help themselves from the crates. Then the police arrive, let by Captain Smolsky and Lieutenant O'Dreary. Bugsy and the gang escape through a trapdoor. Finally Dandy Dan prepares for a showdown at Fat Sam's speakseasy. When his mob burst in, Bugsy and the guys let 'em have it – the works. Splurge, custard pies, flour bombs… Out of the gooey pandemonium it emerges that Bugsy and Blousey have made it up. Peace has broken out at last.


PRINCIPAL MUSICAL NUMBERS
Bugsy Malone (Three girl singers)
Tomorrow (Fizzy)
I'm Feeling Fine (Blousey)
My Name is Tallulah (Tallulah)
Ordinary Fool (Blousey)
Fat Sam's Grand Slam (Girls)
You Give A Little Love (Chorus)


PRINCIPAL CHARACTERS (plus chorus)
Bugsy Malone (who also acts as occasional narrator)
Blousey Brown (his girl and would-be Hollywood singer)
Fat Sam (gangland boss and speakeasy owner)
Dandy Dan (Fat Sam's rival)
Knuckles (Fat Sam's right-hand man)
Fizzy (general factotum and singer)
Tallulah (speakeasy girl singer and Blousey's rival)
Leroy Smith (heavyweight boxing hopeful)
Feedback
We thoroughly enjoyed Bugsy Malone – great fun! The script and score were great and really enjoyable. (Heath Technology College, Cheshire)

Thank you for your straightforward and supportive response! It is rare to find someone who is immediately positive and cuts right to the chase without putting numerous obstacles in the way. (King Edward's School, Birmingham)

We have been delighted with the support you provided to us, you made the process of staging a musical (the first the school has done in 8 years) very easy. Everything we needed was provided efficiently and it was no problem to you that we changed our requirements part way through. Bugsy as a musical was an ideal "starter" show, a cast of thousands, but relatively easy to stage, the cast and indeed the whole school are still "buzzing"! (Appleby Grammar School, Cumbria)

The production has gone very well and all our children and parents have thoroughly enjoyed themselves. (Greenfields Junior School, Hampshire)

We have produced a number of musical theatre shows over several years and of the hire companies we have used, Boosey & Hawkes were the most efficient and approachable company we have ever dealt with. Their communication was excellent and they were able to offer a personalised service to us. I would definitely recommend them and hope to use them again in the future. (Our Lady's Catholic College, Lancashire)

Students thoroughly enjoyed performing Bugsy Malone, they found it challenging (year 7 & 8 students, and a selection of year 5 & 6 students from our feeder Primaries) but a very entertaining script to perform, especially when working splurge guns were introduced! Our students enjoyed the challenge of performing with an accent and took on the characterisation with enthusiasm and energy. A superb production with excellent support from Boosey and Hawkes. (Clacton Coastal Academy, Essex)

Thank you for your help and support with our production – you have made the process of obtaining a licence and hiring/returning scores very easy and hassle free.
I just wanted to say 'WOW'! I loved Bugsy when I went to see it last week. The best bit for me was seeing how much FUN the cast were all having- especially in that final scene. I left school with a real 'feel good' feeling. (South Dartmoor Community College, Devon)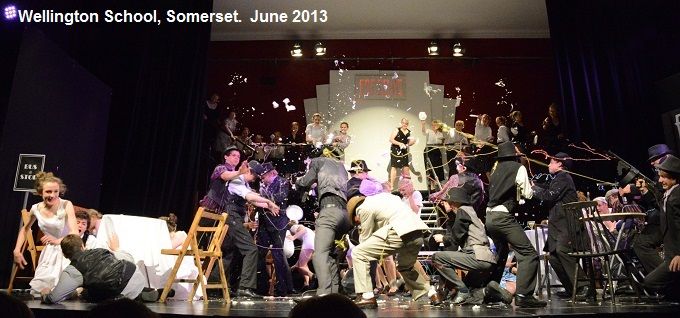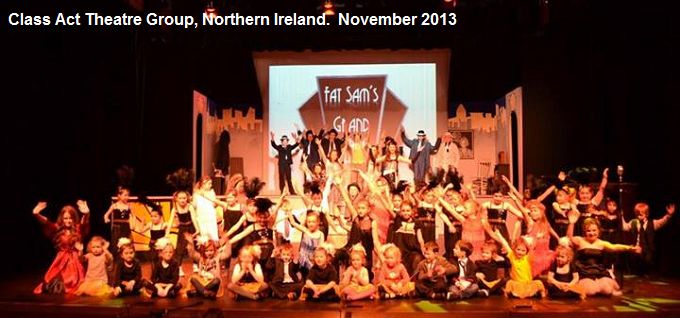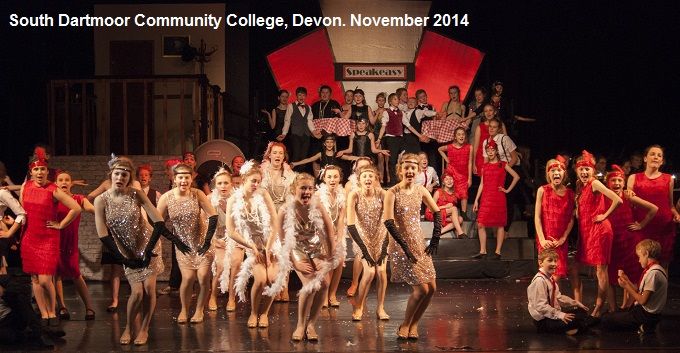 Click here to return to our full list of musicals and operettas.
Warner/Chappell
For further information visit the Warner/Chappell website