Boosey & Hawkes Choral Explorer
Welcome to the Boosey & Hawkes Choral Explorer page. Here you can listen to our latest choral releases and look at PDF sample scores, as well as explore composers' other choral works and buy music directly.
For more information about any Boosey & Hawkes choral work, please contact choraluk@boosey.com and to keep up-to-date with the latest news and releases, sign up to our Choral e-alerts here.


Use the links below to browse audio by composer:

Béla Bartók
David Bednall
Leonard Berstein
Benjamin Britten
Hywel Davies
Gerald Finzi
Henryk Mikolaj Górecki
Thomas Hewitt Jones
Karl Jenkins
James MacMillan
Philip Moore
Joseph Phibbs
Sergei Rachmaninoff
Einojuhani Rautavaara
Ed Rex
Paul Spicer
Igor Stravinsky
Will Todd
Gareth Treseder
Choral Music Experience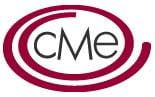 Choral Music Experience is a performance-based curriculum for music education developed by award-winning educator Doreen Rao. It brings a new integrated approach to music education, combining the development of performance skills with the acquisition of musical knowledge. Click here for more details.