Click here to return to our full list of musicals and operettas.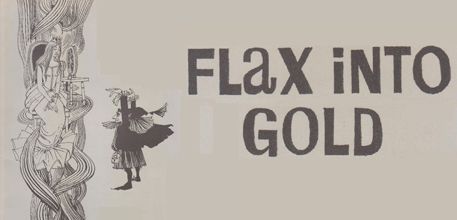 FLAX INTO GOLD
The Story of Rumpelstiltskin
A Junior School Opera
Libretto by Catherine Storr
Music by Hugo Cole

Administered for rental and amateur stage rights by Boosey & Hawkes in the UK.

This musical play is designed for performance by children between nine and thirteen years of age.
Licensing performances
If you wish to apply to perform the work, then please send an email to musicals@boosey.com stating the following information only:
1) Name of school/society
2) Where you are (city/town)
3) What you want to perform (Flax into Gold)
4) When you want to perform (if exact dates are not yet known, then please provide the month)
We will then send you an application form by email to complete, along with details of costs involved. Once the form is completed and returned by email, a licence will be emailed to you for signature. Once signed we will be able to send you the music at the date requested on your application form.

Your hire requirements should be submitted on the application form, and details of materials available to hire can be found below.
Information
HIRE MATERIALS AVAILABLE & INSTRUMENTATION

We can provide vocal scores and libretti. Please note that you must use live musicians and the use of a backing track is strictly forbidden.

Piano
Descant Recorders - OPTIONAL*
Percussion (Drums, Cymbals, Triangles, Tambourine, Jingles) - OPTIONAL*
Trumpet In C (One-note trumpet used in toy symphonies) - OPTIONAL*

*The optional parts are contained within the vocal score


THE STORY
The story of Rumpelstiltskin, based on the Brothers Grimm children's fairytale


PRINCIPAL MUSICAL NUMBERS
We Are Fathers, Stout Men All
I Sit And Spin
I Am The King Of This Fair Land
Child, I Perceive Your Face Is Fair
Trouble Is Brewing
A Year Ago, Beside The Mill
Here Come I, The Land To Spy
Listen! Listen! Your Ear To The Ground
I'll Guess Your Name
Must He Die?
As I Rode Out The Other Day
Rumpelstiltskin
My Son Is Safe
Ride, King To Ride The Forest Again


PRINCIPAL CHARACTERS
The Miller - Acting part
The Miller's Daughter (later Queen) - Acting and singing part
The King - Acting and singing part
The Little Man - Acting and singing part
Stage Chorus: Fathers and Daughters; Dwarfs; Courtiers and Waiting Women; Huntsmen
Singing Chorus: Unison, with occasional simple two-part passages
The singing chorus, who take no part in the action, should, if possible, be placed in front of the stage opening – half on each side. The stage chorus can either join in the singing or can mime the action silently.


Click here to return to our full list of musicals and operettas.
Warner/Chappell
For further information visit the Warner/Chappell website