Click here to return to our full list of musicals and operettas.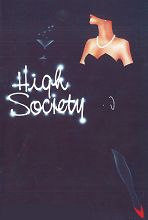 Music and Lyrics by Cole Porter
Book by Richard Eyre
Based on the play "The Philadelphia Story" by Philip Barry, and the MGM Motion Picture "High Society"

Administered for rental and amateur stage rights by Boosey & Hawkes in the UK.
Please follow this link to view the vocal score and libretto online, free of charge.
Please follow this link to listen to extracts from a selection of songs from the musical.
If you wish to apply to perform the musical, then please send an email to musicals@boosey.com stating the following information only:

1) Name of school/society

2) Where you are (city/town)

3) What you want to perform

4) When you want to perform (if exact dates are not yet known, then please provide the month)

We will then reply to you. PLEASE NOTE THAT ALL APPLICATIONS ARE SUBJECT TO APPROVAL.

We can provide orchestral parts (details below), as well as piano vocal scores and libretti. Please note that you must use live musicians and the use of a backing track is strictly forbidden.
INSTRUMENTATION
Reed 1: Alto Sax/Clarinet (lead)/2nd Flute
Reed 2: Alto Sax/Flute (lead)/Piccolo
Reed 3: Tenor Sax/Clarinet/Alto Flute
Reed 4: Baritone Sax/Clarinet/Bass Clarinet
French Horn
Trumpet 1/Flugelhorn
Trumpet 2
Trumpet 3/Flugelhorn
Tenor Trombone 1
Tenor Trombone 2
Bass Trombone
Percussion
Drums
Harp
Keyboards
Guitar/Banjo
2 Violin I
1 Violin II
2 Cello
Double Bass


THE STORY
High Society is a musical adaptation of "The Philadelphia Story" by Philip Barry. The story is set in 1948 when Tracy Samantha Lord is about to marry her second husband, George Ketteridge. Her mother, Mrs Margaret Lord, and her sister, Dinah, are at the family mansion in Philadelphia supervising last minute preparations. Her father, Seth Lord, is absent, ostensibly on business. Sydney Kidd, editor of "Spy" Magazine is determined to get the inside story on the wedding and blackmails Dexter Haven (Tracy's first husband who is still coming to terms with the failure of their marriage) to arrange for two journalists, Liz Imbrie and Mike Connor, to pose as guests and obtain an exclusive story. Tracy shows a great interest in Mike's ambition to become a successful author, causing jealousy from both Liz and George; her erratic behaviour on the eve of the wedding leads to its demise just as the guests arrive for the ceremony. The show's finale is is a spectacular double wedding; Tracy and Dexter and Liz and George!


PRINCIPAL CHARACTERS (plus Chorus)
Tracy Lord
Dexter Haven
Liz Imbrie
Margaret Lord
George Ketteridge
Dinah Lord
Mike Connor
Seth Lord
Uncle Willie


PRINCIPAL MUSICAL NUMBERS
High Society (Mike, Liz, Chorus)
Who Wants To Be A Millionaire (Liz, Mike)
Hey, Good Lookin' (Uncle Willie)
Well Did You Evah? (Tracy, Dexter, Mike, Liz)
Now You Has Jazz (Mike, Tracy, Chorus)
In The Still Of The Night (Liz)
Feedback
The additional work for the chorus in the London version of High Society make it a great show for the whole company. (By Invitation, Hertfordshire)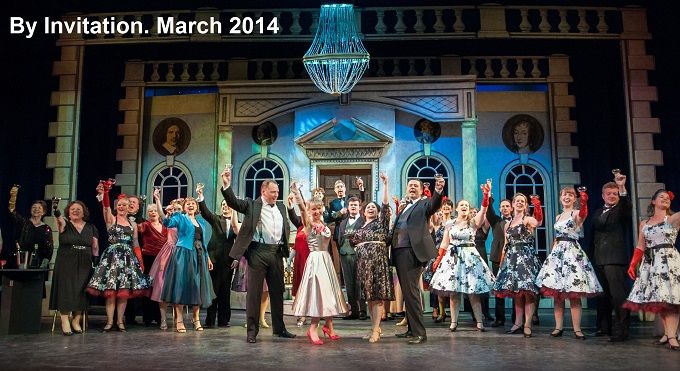 Click here to return to our full list of musicals and operettas.
Warner/Chappell
For further information visit the Warner/Chappell website