Click here to return to our full list of musicals and operettas.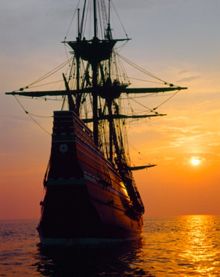 SMUGGLE ME A SECRET
Words by Vera Heade
Music by Dennis Atkinson

Administered for rental and amateur stage rights by Boosey & Hawkes in the UK.


Smuggle Me A Secret is a musical play for schools and youth groups. The text is light and amusing, and the solo and chorus parts straightforward and written with inexperienced voices in mind.
Licensing performances
If you wish to apply to perform the musical, then please send an email to musicals@boosey.com stating the following information only:
1) Name of school/society
2) Where you are (city/town)
3) What you want to perform (Smuggle me a Secret)
4) When you want to perform (if exact dates are not yet known, then please provide the month)
We will then send you an application form by email to complete, along with details of costs involved. Once the form is completed and returned by email, a licence will be emailed to you for signature. Once signed we will be able to send you the music at the date requested on your application form.

Your hire requirements should be submitted on the application form, and details of materials available to hire can be found below.
Information
HIRE MATERIALS AVAILABE & NSTRUMENTATION

We can provide vocal scores and libretti. Please note that you must use live musicians and the use of a backing track is strictly forbidden.

Piano only


THE STORY
Kent in the early 1800s
The Excise men are on the look-out for smugglers. A last campaign is being planned by the smugglers themselves, who are all thought of as respected and leading citizens of the parish at the Inn of the Three Black Swans. They have heard of the shipment of a casket of gold plate from France, which is due to be off-loaded two nights from now at Tavern's Bay. The innkeeper, James Ratchett, and his son Edward, realise what the meeting is about. When the Smugglers leave, the inn is visited by the Lord of the Manor, Sir Ralph Murdoch, and his daughter Melanie. Edward and Melanie are in love. If only he had more than love to offer Melanie, Edward would dare to ask Sir Ralph for his daughter's hand in marriage. The Excise men ask Edward to help them catch the smugglers for which there will be a reward. Encourage by Melanie, he agrees. Two nights later, a boat is wrecked, lured by the smugglers. When they land, Edward confronts them with a pistol. They all scatter except one, who is taken prisoner and put in a cellar. The next morning his identity is revealed. To everyone's shocked surprise, it turns out to be Sir Ralph, who is arrested and taken away. Melanie then tells Edward that he can't possibly marry a smuggler's daughter. Later she regrets sending Edward away. Bleak the butler reveals to Melanie a secret between himself and her Father. Meanwhile, the smugglers are full of remorse for their misdeeds but wonder what happened to the casket of gold plate – it just disappeared. Edward has by now moved twenty miles away up the coast, trying to make a living by fishing. He looks are Captain Dogoodie, washed up on a beach badly injured after the wreck caused by the smugglers. When he recovers, the Captain, who is really the Chief Customs Officer, returns with Edward to the Inn. The Captain explains Edward's part in the action and orders that the casket, which Edward hid in an old well at the Inn, should be dug up. There are gasps of surprise when the Captain opens the lock and reveals nothing but useless junk. He explains that it has all been a trick. Sir Ralph has never been a smuggler. He used the opportunity to help catch the smugglers once and for all and his arrest was a ruse planned by himself and the Captain. Edward gets a large reward from the Customs authorities for his actions. Finally, Sir Ralph gives him permission to marry Melanie and she, of course, is all the reward Edwards really wants.


PRINCIPAL MUSICAL NUMBERS
Drink! Drink! Here's A new Day (Company)
Smugglers' Song (Various)
Come With Me, O My Love (Edward, Melanie)
We Are The Excisemen (Simkins, Tomkins)
Gone Are The Days (Melanie)
Many, Many Moons Ago (Bleak)
The Music Men (Simkins, Tomkins)


CHARACTERS AND VOCAL RANGE
James Ratchett, Innkeeper
Edward, his son
Sir Ralph Murdoch, Lord of the Manor
Melanie, his daughter
Bleak, the Butler
Simkins, Excise Man
Tomkins, Excise Man
Farmer (Smuggler)
Vicar (Smuggler)
Blacksmith (Smuggler)
Butcher (Smuggler)
Baker (Smuggler)
Fisherman (Smuggler)
Captain Dogoodie (who is also the stranger in Act 1)
Chorus of Villagers, Soldiers, Smugglers

The men's singing parts have been written throughout in the treble clef in such a way that they may be sung equally convincingly by adult (SATB) or children's voices (ie, with the alto and soprano voices only).


HISTORY
First performed by Perrott Hill School, Somerset, in the early 1980's.


Click here to return to our full list of musicals and operettas.
Warner/Chappell
For further information visit the Warner/Chappell website