Click here to return to our full list of musicals and operettas.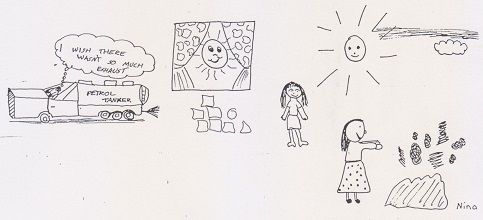 SOLUTION TO POLLUTION
Book by Gary Young
Lyrics by Gary Young and Tony Rees
Music by Tony Rees

Administered for rental and amateur stage rights by Boosey & Hawkes in the UK.
Licensing performances
If you wish to apply to perform the musical, then please send an email to musicals@boosey.com stating the following information only:
1) Name of school/society
2) Where you are (city/town)
3) What you want to perform (Solution to Pollution)
4) When you want to perform (if exact dates are not yet known, then please provide the month)
We will then send you an application form by email to complete, along with details of costs involved. Once the form is completed and returned by email, a licence will be emailed to you for signature. Once signed we will be able to send you the music at the date requested on your application form.
Details of hire requirements should be submitted on the application form. We can provide piano vocal scores and libretti. Please note that you must use live musicians and the use of a backing track is strictly forbidden.
Information
INSTRUMENTATION
Piano only


THE STORY
A children's musical that aims to raise the consciousness and awareness, reinforce learning, educate and allow children to reach out through the arts, with the message…"replant, reduce, recycle, repair – we can show Mother Nature we care!"

PRINCIPAL CHARACTERS
Mother Nature
Miss Dumpster
Toxic Tycoon
Prince of Muck
Princess of Muck
The Mucky Kids
Eric The Elm Tree
Colin The Crow
Beatrice The Badger
8 Boys & Girls (Children A – H)
Creatures Of The Countryside – Puppeteers
Greta And The Garbo's
The Bottle Brothers – M.T Bottle / Single Fills / Refills
Professor Care
The Research Team


Click here to return to our full list of musicals and operettas.
Warner/Chappell
For further information visit the Warner/Chappell website