Click here to return to our full list of musicals and operettas.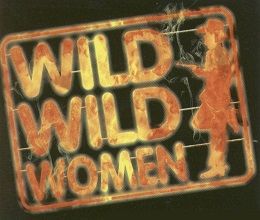 WILD WILD WOMEN
Music by Nola York
Book and Lyrics by Michael Richmond

Administered for rental and amateur stage rights by Boosey & Hawkes in the UK.
Please follow this link to listen to extracts from a selection of songs from the musical.
Licensing performances
If you wish to apply to perform the musical, then please send an email to musicals@boosey.com stating the following information only:
1) Name of school/society
2) Where you are (city/town)
3) What you want to perform (Wild WIld Women)
4) When you want to perform (if exact dates are not yet known, then please provide the month)
We will then send you an application form by email to complete, along with details of costs involved. Once the form is completed and returned by email, a licence will be emailed to you for signature. Once signed we will be able to send you the music at the date requested on your application form.
Details of hire requirements should be submitted on the application form. We can provide orchestral parts (details below), as well as piano vocal scores and libretti.
Please note that you must use live musicians and the use of a backing track is strictly forbidden.
Information
INSTRUMENTATION
Alto Sax/Clarinet
Tenor Sax
Trumpet
Bass guitar
Drums
Piano
String Synth


THE STORY
Wild, Wild, Women is a tuneful foot-stompin', thigh-slappin, outrageously funny musical romp that takes a light-hearted look at the traditional Western. Set in Aggroville, where the Clantons and the McLairds are constantly killing each other, and where hangin' Judge West and the Earps try to keep control, things come to head when the lovely singing nun, Sister Priscilla, is killed by a stray bullet. Alice Tibbs, of the Peaceable Heaven Saloon, convinces all the womenfolk to take part in a love strike in order to bring the men to their senses. There is much twitching amongst the men, aggravated by the temptations of the Doves and the Red Candle Saloon, and amongst the women as they sing and dance themselves out of their dilemma.


PRINCIPAL CHARACTERS
Alice Tibbs
Bill Tibbs
Sister Priscilla
Judge West
Jane Clanton
Robert McLaird


PRINCIPAL MUSICAL NUMBERS
Peaceable Haven (Alice, Chorus)
Aggroville (Wyatt, Chorus)
Wild Wild Women (Alice, Chorus)
Ooh La La (Lola)
The Stars Already Know (Alice)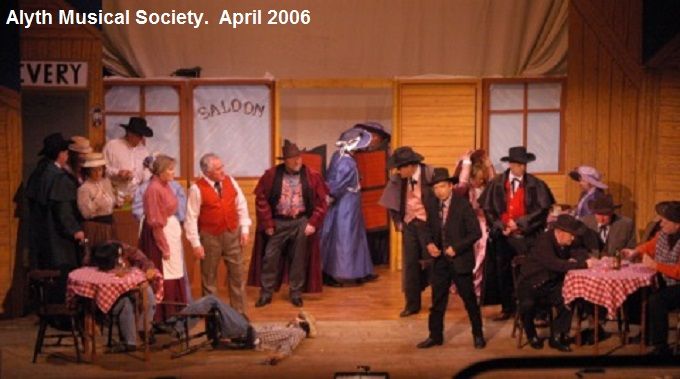 Click here to return to our full list of musicals and operettas.
Warner/Chappell
For further information visit the Warner/Chappell website