Deutsch
Cherubini - (CHERUBINI-EDITION)
Ali-Baba, ou Les Quarante Voleurs (1793-1833)
(Ali-Baba, oder Die vierzig Räuber/Ali-Baba, or The Forty Thieves)
Duration: 180 minutes
Opera in four acts, preceded by a prologue
Libretto by Eugène Scribe and Mélesville (= Anne Honoré Joseph Duveyrier) (F)
Scoring
2S,2T,Bar,4B; chorus; ballet; 2(II=picc).2(II=corA).2.2-4.4.3.1-timp.perc(2):tgl/cym/BD/SD/tamb-strings .
Abbreviations (PDF).
Territory
This work is available from Boosey & Hawkes for the world.
World Premiere
7/22/1833
Opéra, Salle de la rue Le Peletier, Paris
Conductor: François Antoine Habeneck
Company: Laure Cinti-Damoreau / Marie-Conélie Falcon / Adolphe Nourrit / Nicolas-Prosper Levasseur
Roles

| | |
| --- | --- |
| ALI-BABA, a rich merchant in Isphahan | Bass |
| DÉLIA, his daughter | Soprano |
| MORGIANE, her slave | Soprano |
| NADIR, a young man | Tenor |
| ABOUL-HASSEN, First inspector of the duties | Bass |
| OURS-KAN, leader of the thieves | Bass |
| CALAF, treasurer at the thieves | Tenor |
| THAMAR, sub-leader of the thieves | Tenor |
| PHAOR, a slave of Ali-Baba's | Baritone |
| Bayaderes | dancers |
| Thieves, Ali-Baba's slaves, people of Isphahan, tax and duty officials, soldiers in Aboul-Hassan's retinue | |
Time and Place
In Isphahan and surroundings, also near Erzurum, in legendary time
Synopsis
Nadir, who is completely penniless, has given up his hopes of marrying Délia whom he loves. Her father, the merchant Ali-Baba, has promised her to the rich customs supervisor Aboul-Hassan. One day, however, Nadir discovers the hideout of a robber band. Suddenly a rich man, he has become a potential son-in-law again. Before giving his final consent, however, Ali-Baba demands to be shown the secret entry to the treasure cave. Ignoring all warnings, he enters the cave, only to be caught by the robbers immediately. In the meantime, the robbers have seized one of Ali-Baba's caravans, including Délia, as well as forty bales of valuable coffee – all smuggled goods intended by the merchant to be saved from the vengeful Aboul-Hassan. Instead of killing Ali-Baba, the robber chief Ours-Kan agrees to release him for a large sum of money. Masked as peaceful tradespeople, he and his deputy, Thamar, introduce themselves to Ali-Baba's house and deliver the ransom letter to Nadir. Secretly, however, they are planning a nightly assault; forty further robbers are hidden within the coffee bales. Though they are overheard by a maidservant, who then warns Nadir, the situation appears hopeless since the guards have been sent away and replaced by Ours-Kan's people. Hope is in sight, though, when Aboul-Hassan turns up with a troop of soldiers, seizes the 'bales' and orders them to be burnt.
Moods
Comic, Dramatic, Romantic
Subjects
Magic/Mystery, Relationships
Mailing List
Sign up for news updates and offers via email
SIGN UP
ONLINE SCORES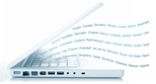 Explore our library of over 1000 online scores
VIEW SCORES