Deutsch
Photo: OPERASSION
Singen 2007, with Gildo Horn (Leporello)
Mozart - Dobler
Leporellos Tagebücher (arr.2007)
(Leporello's Diaries)
Duration: 90 minutes
Musical chamber play based on 'Don Giovanni' by Lorenzo Da Ponte
Libretto by Fabian Dobler (G-I)
Scoring
3S,2Bar; small male chorus; cl-tbn-pft-vln.vlc.db .
Abbreviations (PDF).
Territory
This work is available from Boosey & Hawkes for the world.
World Premiere
11/17/2007
Stadthalle, Singen
R. Christian Kube, double bass
Conductor: Fabian Dobler
Company: OPERASSION
Roles

| | |
| --- | --- |
| DONNA ANNA | Soprano |
| DONNA ELVIRA | Soprano |
| ZERLINA | Soprano |
| DON GIOVANNI | Baritone |
| LEPORELLO | Baritone / singer-actor |
| Commanders | 3-7 male singers |
Synopsis
'They've killed my boss!' It is with these words that Leporello begins his report. He is frightened because he witnessed the murder and is now on the run. Don Giovanni, his master, has lived a life of excess, almost going mad because of countless love affairs that were a result of his self-destructive transgression of limits. Leporello admires his elegance and ruthlessness, but in his sober realism he is not surprised that Don Giovanni's dance with the devil ends in disaster.
For many, Don Giovanni is Mozart's greatest achievement. And yet can modern listeners really identify with a tale in which a Spanish nobleman seduces a peasant girl and a dead knight returns as a ghost to send his murderer to hell? Leporello's Diaries retells the story from the perspective of Don Giovanni's servant, in a mixture of fascination and distance which mirrors our own distance from the work and from the world from which it originates. The time structure and organisation of the plot are rearranged, uncovering the nucleus of the work and making it accessible to a wider audience.
Moods
Dramatic
Subjects
Relationships
Mailing List
Sign up for news updates and offers via email
SIGN UP
ONLINE SCORES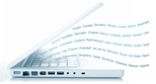 Explore our library of over 1000 online scores
VIEW SCORES