Deutsch
Photo: Jörg Landsberg
Oper Bremen, 1991, Director: Elmar Gehlen
Siebert, Wilhelm Dieter
Untergang der Titanic (1979)
(The Sinking of the Titanic)
Duration: 120 minutes
Opera in two acts
Libretto by the composer in collaboration with Christian Rateuke and Hartmann Schmige; English version by Lauren Driscoll (G,E)
Scoring
S,colS,M,A,7T,4Bar,4B,non-singing role,actor; 1(=picc).1.2(II=bcl).1-1.2.2.0-timp.perc(2)-harp-pft-accordion-strings-tapes.
Abbreviations (PDF).
Territory
This work is available from Boosey & Hawkes for the world.
World Premiere
9/6/1979
Berlin
Conductor: Caspar Richter
Company: Ensemble Deutsche Oper Berlin
Roles

| | |
| --- | --- |
| The ship's crew I: E. J. SMITH, captain of the Titanic | Baritone |
| 1st officer WILLIAM M. MURDOCH | Tenor |
| 2nd officer CHARLES H. LIGHTOLLER | Tenor |
| Radio operator PHILLIPS | Baritone |
| Radio operator BRIDE | Tenor |
| The ship´s crew II: 1st STOKER | Tenor |
| 2nd STOKER | Baritone |
| 3rd STOKER | Bass |
| LOOKOUT MAN | Tenor |
| STEWARD AT THE BALL | Baritone |
| PORTER IN THE PRELUDE | Bass |
| (if necessary these can be doubled with the stokers) | |
| First Class: SIR BRUCE ISMAY, president of the White-Star-Line | Tenor |
| COLONEL JOHN JACOB ASTOR | Tenor |
| LADY MADELEINE ASTOR | Coloratura Soprano |
| MR. ISIDOR STRAUSS | Bass |
| MRS. STRAUSS | Mezzo Soprano |
| MR. GUGGENHEIM | Bass |
| MRS. MOLLY (CRAZY MOLLY) | Soprano |
| MRS. MOLLY'S LADY'S-MAID | Contralto |
| MRS. MOLLY'S CHILD | non singing role |
| FRANK HOLLOWAY, society reporter | Actor |
Time and Place
On board the Titanic, April 1912
Synopsis

The "Titanic" theme is one of those lightweight myths that lend themselves well to reworking and two aspects in particular appealed to me: for one, the cargo of Western culture that was gathered on this steamship, and second, the insane belief in technology and progress — headlines like "a good journey on safe routes into our glorious future" or "safety and responsibility" run through the whole opera right up to the solemn and horrifying apotheosis... What is new about this endeavour is that, to my knowledge, this is the first opera with audience participation. From time to time, there have been stage plays that have done this. However, here the audience is obviously and logically involved in the action from the beginning, which is facilitated by the model of the ship... After the ceremony naming the ship, everyone goes into the opera. Naturally, only those are admitted who are either first-class passengers and members of the ensemble or the people who have bought tickets. Passers-by on the street who just happen to have witnessed the prologue are not allowed to embark. But for those who are allowed onto the ship, the following applies: they are all in the same boat, but not as equals.
Wilhelm Dieter Siebert
Moods
Comic, Dramatic
Subjects
Contemporary, Ethics, History, Relationships, Politics, Society
Items on Sale
| | | |
| --- | --- | --- |
| Untergang der Titanic | Libretto (German) | > Details |
Mailing List
Sign up for news updates and offers via email
SIGN UP
ONLINE SCORES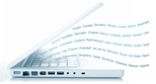 Explore our library of over 1000 online scores
VIEW SCORES