Bienvenido al centro de recursos para maestros. Here you will find extra information and materials to download completely free of charge.
Online Extras
Materials to supplement some of our most popular educational publications, including additional parts and accompaniments, new pieces, backing tracks, puzzles and more.
Tools
Useful resources including manuscript paper templates, exercises, puzzles and more.
PARTITURAS EN LÍNEA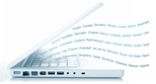 Explore nuestra biblioteca con más de 1000 copias de partituras en línea
VER PARTITURAS