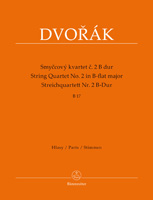 A selection of new publications, including critical Urtext editions.
The Piano Sonata takes centre stage in this selection of new publications from Barenreiter, with critical editions of Piano Sonatas by Schubert, Schulhoff, and Scriabin.

Also featuring:

• J. S. Bach's Ascension Oratorio BWV 11 which combines the biblical account of the Ascension with chorales and free madrigal poems.
• An arrangement of Bach's Cello Suites for solo Flute.
• Beethoven's Piano Concerto No. 4, enhanced by numerous editorial emendations.
• Dvorák's String Quartet No. 2, once thought lost.