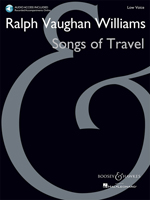 A new, easier to read music engraving of these perennial voice studio favourites with recorded audio accompaniment for practice and historical introduction.
Songs include The Vagabond, Let Beauty Awake, Youth and Love, The Infinite Shining Heavens and Bright is the Ring of Words.

Two volumes are available for high and low voices.