Osvaldo Golijov: Ainadamar first staging in Madrid
(September 2012)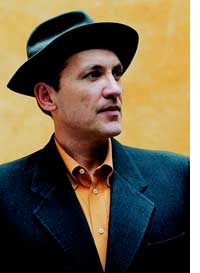 Osvaldo Golijov is attracting growing interest in Spain, with the first production of his opera Ainadamar at the Teatro Real in Madrid in July, staged by Peter Sellars.
Osvaldo Golijov's opera Ainadamar, which has received nearly 90 performances worldwide, was staged for the first time in Madrid in July, a significant production in Lorca's country of birth and death, embracing the "long shadow of a universal subject" (ABC). This builds upon growing interest in the Argentinian-born composer's music in Spain, following a production of Ainadamar at the 2011 Granada International Festival which is set to travel to the Oviedo Opera and Santander Festival, and an extensive Golijov feature last year in the Orqesta Nacionales de Espana's Carta Blanca festival in Madrid.

The Teatro Real presented a new version of the original Peter Sellars staging from Santa Fe Opera, incorporating the famed actress Nuria Espert as an acting double to the singing role of Margarita Xirgu, framing the action with her memories of the young author Lorca 40 years earlier. At key points in the drama Espert declaimed Lorca poems drawn from the Divan del Tamarit, and El Pais praised her total identification with the writer: "the text in her voice, thanks to her intelligence, sounds with crystal clarity… Her appearances provided some sublime moments, with the ring of truth and the sense of history."

The title Ainadamar is Arabic for 'fountain of tears', referring to the place near Granada where Lorca was allegedly executed by Falangists soon after the outbreak of the Spanish Civil War. The fountain not only acts as the site of the central tragedy in the opera but also symbolises a hope for future transformation as voices sing of freedom. The Sellars production stresses the ongoing contemporary relevance of the drama, enhanced by the urban-style murals of the Chicano artist Gronk. Golijov's music focuses on the three female voices of the actress Margarita Xirgu, her student Nuria, and the trouser role of Lorca, sung in Madrid by Jessica Rivera, Nuria Rial and Kelley O'Connor, joined by the flamenco musicians Gonzalo Grau and Adam del Monte.

"The composer Osvaldo Golijov has a fluid technique, applied to an intriguing act of intermingling, where arias and popular rhythms are in dialogue with choral writing inspired by Stravinsky. The result shifts between a true hybrid and a search for individual styles; it is to his merit that the origin of each source of inspiration is distinguished, expertly poured into a common musical flow." El Mundo

"…flamenco music, twisting jazzy melismas and rhythmic ostinati…" La Razon

Further Spanish performances of Golijov take place in February at the Bilbao Carnaval with Lawrence Foster conducting two programmes with Last Round and The Dreams and Prayers of Isaac the Blind.
> Further information on Work: Ainadamar
Photo: John Sann / Deutsche Grammophon
> News Search
Mailing List
Sign up for news updates and offers via email
SIGN UP
ONLINE SCORES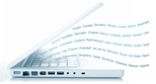 Explore our library of over 1000 online scores
VIEW SCORES